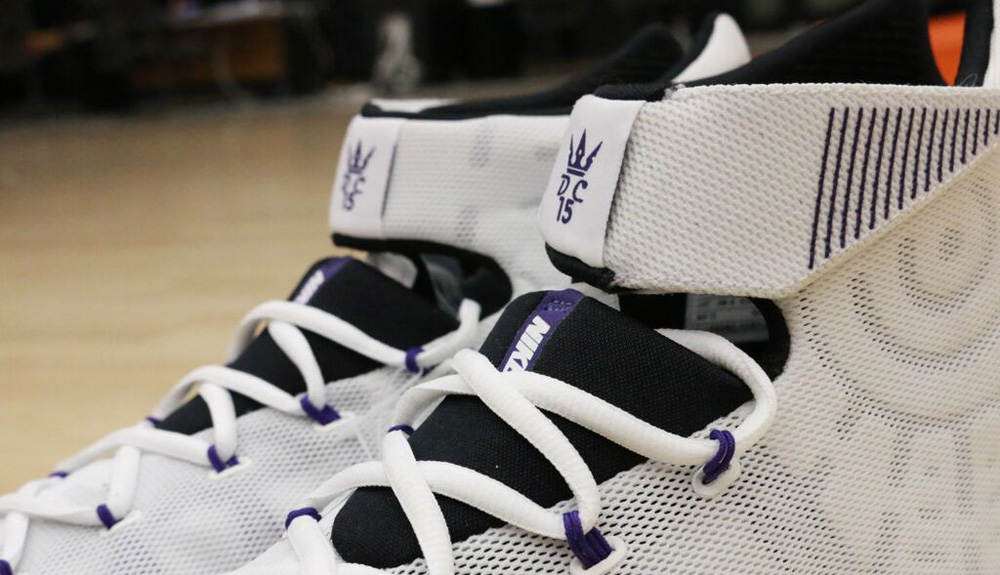 by Brennan Hiro Williams
It's not everyday that sneakerheads can buy PEs straight out of the locker room. If you are a collector of player exclusive sneakers, the Sacramento Kings have an auction that you need to check out right now.
A number of game-worn and deadstock sneakers are available, from recent DeMarcus Cousins and Rudy Gay PEs to older items from Chris Webber, Shareef Abdur-Rahim, Tyreke Evans, Isaiah Thomas and the artist formerly known as Ron Artest.
Notable vintage sneakers and Nike Womens favorites also make an appearance, including size 15-16 pairs of the Air Swoopes V, Air Zoom S5 and Air Zoom Inside, all in deadstock condition.
The auction is organized by the 2015 class of Kings U, a recently established internship program featuring a diverse group of undergraduate and post-graduate students. All proceeds will go directly to the Sacramento Kings Foundation's efforts to revitalize and rebuild Roosevelt Park, one of the oldest parks in the Sacramento region.
The auction is now live and ends on August 7, 2015. View the full lineup and place your bids here.