by Gerald Flores
When it comes to footwear knowledge, there are few that know as much as Elizabeth Semmelhack.
As the senior curator at Toronto's Bata Shoe Museum, she can break down the history of sneakers dating back to when people first learned how to use rubber in shoes. But, when one of her graduate students asked to see the museum's sneaker collection, she was a little embarrassed.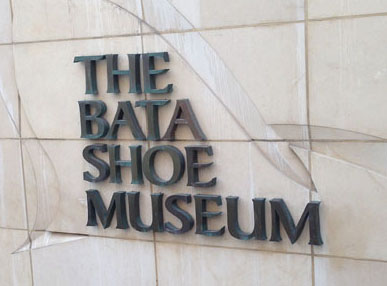 "He came to research some moccasins and after he was done, he said, 'Hey, can I look at your sneaker collection?'" Semmelhack recalled. "And I was like, 'Uh, we don't have a sneaker collection.'"
The lack of sneakers in the world's premiere shoe museum led to an epiphany. In 2010, Semmelhack began to do her research on sneaker culture and put out asks to collectors, brands, and designers in order to put together Out the Box: The Rise of Sneaker Culture - an exhibit at the museum dedicated to, well, sneakers.
After a successful run at the Bata Shoe Museum, the American Federation of Arts has organized a traveling exhibition. On July 10, it will be travelling to the Brooklyn Museum, and then four more U.S. cities after that.
Here, OOTB's curator talks the hardest pairs to get for the exhibit, and how every sneakerhead is really a closet historian.
Why was an exhibition on sneakers something that you wanted to put together?
It's a complicated answer. I'm a shoe curator, so how could I not do sneakers? It's just a central part of culture today that should be explored.
The real reason it came around was I was working on the history of the high heel for a long time. People seem to think that shoes are only for women or only connected to women through some genetic coding. In fact, there are a lot of men who are shoe obsessed.
I thought looking at sneaker culture would be a way of seeing that interest in footwear wasn't just an expressly female trait. I had a grad student who worked on Visvim. Bata has the largest moccasin collection in the world. He came to research some moccasins and after he said, "Hey, can I look at your sneaker collection?" And I was like, "Uh, we don't have a sneaker collection."
That was the genesis and I hatched the plan for a sneaker exhibition in 2010. I brought it to Ms. Bata and she was completely on board.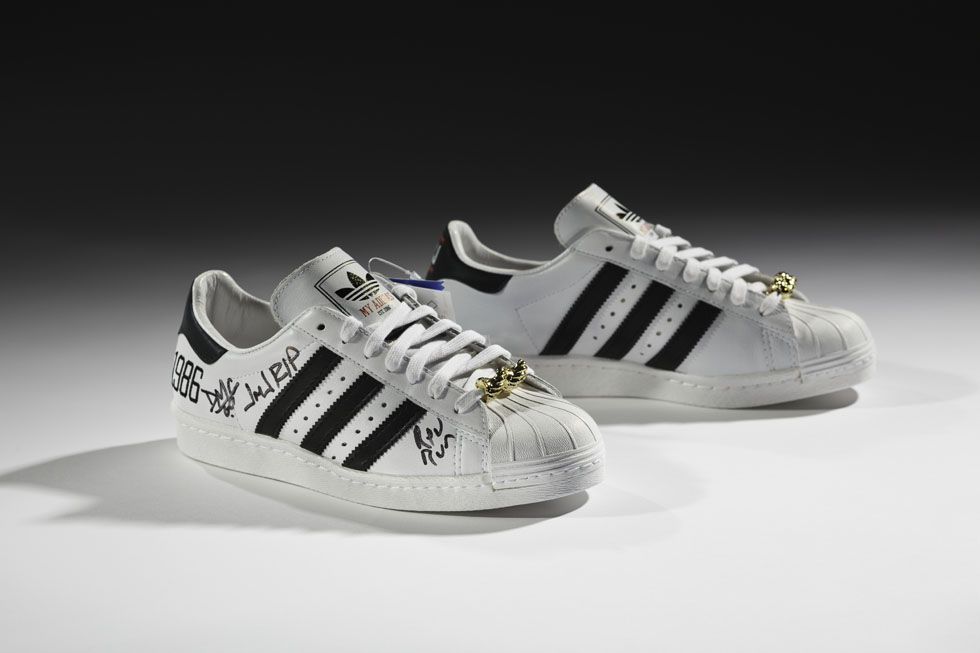 So it wasn't a hard sell at all?
It was not a hard sell. She was very enthusiastic. Next thing I did was call Erik Blam of Run DMC, and said "I can not do this exhibition if Run DMC isn't involved." He was on board. Then I called Christian Louboutin and he donated some pieces. After that I figured I could pull this off and I just started calling everybody and everybody said yes.
What was the hardest sneaker for you to procure?
A vintage Air Max 90. No one has an original. The problem with '80s and early-90s material is that they're a bit unstable. We're still looking for a pair.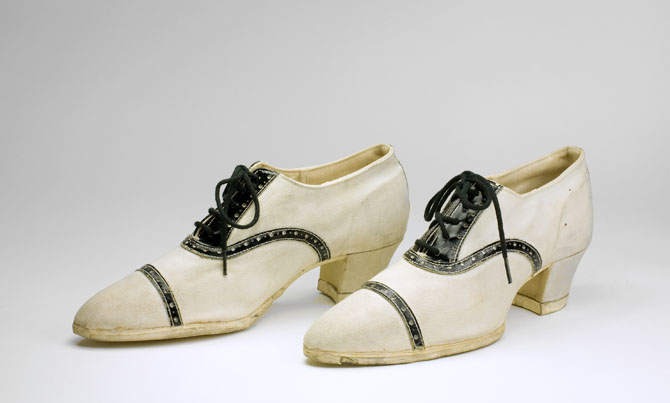 Is that what makes curating a sneaker exhibit difficult? Because the items are so perishable.
It's hard for people to understand because we all wear sneakers, but sneakers have to be treated in a museum setting. A 17th-century pair of shoes is more stable.
Part of the history of sneakers is trying the latest and greatest, and the latest and greatest 20 years later prove to be the less stable. The midsoles in 1990 sneakers are crumbling. We have some artifacts that we can't show because we have to preserve them.
Some people think there's some disconnect with sneakers being in a museum. Most sneakerheads are already some kind of historian, for me it's the perfect connection. Everyone wears sneakers.
What was your biggest takeaway about sneaker culture after putting this together?
Sneaker culture and sneaker history is actually really long, really interesting and very complex. Sneakers are very democratized because you can go anywhere the planet and people are wearing sneakers. But, it is also a minefield of meaning. One person in Chucks is saying something different than a pair of Air Jordan 11s, right?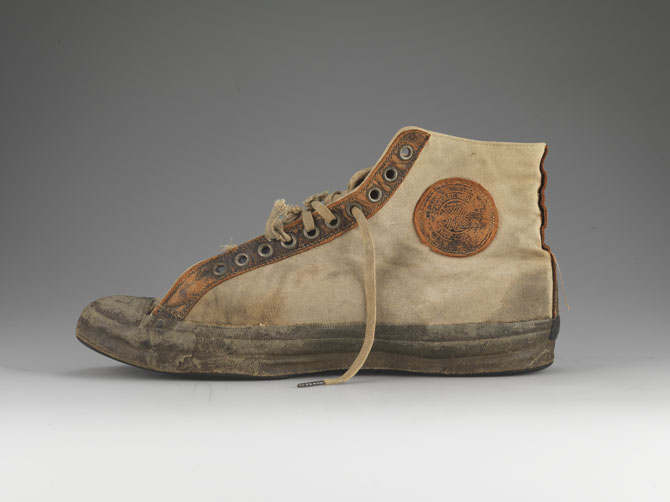 I wanted to look at the discursive nature of footwear. I wanted to look at the language of sneakers were. I think that story told anywhere is interesting. I don't think it's city dependent. We started it in Toronto because that's where I lived. I wanted to go to Brooklyn because it's the epicenter.
It's just fun to get the story out there. I don't think that people realize that in some ways sneakers are very new. They were only invented in the 19th century. Everything else we put on our feet is very old. Sneakers are one of the newer things that we've invented, but at the same time, the 19th century was a long time ago for most people. I think that people will see certain things in relation to sneaker culture today actually have threads that date all the way back to its origin.
Was there anything new you learned about the culture that you didn't know before?
Obviously, I didn't start out with the dots connected. I was gathering as much information as I could, reading as much primary research as possible like period texts. I was reading a newspaper from Chicago from the 1800s and it was an interview with this criminal who was giving advice to people who wanted to learn how to sandbag, you know rob people. He recommended that you wear sneakers to sneak up on people.
Later an ad came out for sneakers that said something like, "You can wear sneakers and not be a sneak." It's identical to the Run DMC line from "My adidas" but from 100 years earlier. It's an incredible connection. Finding those kinds of histories was amazing.
"Some people think there's some disconnect with sneakers being in a museum. Most sneakerheads are already some kind of historian, for me it's the perfect connection."
The other thing is when a sneaker comes out, rubber is such a luxury commodity. There isn't much rubber to get out of a rubber tree. So the first sneakers that came out were actually very expensive and they were only worn by people who had the leisure time to play. It was all about the upper classes. So how do you go from the sneaker to being a luxury item to becoming incredibly democratized to the point where they're not even worn as a fashion item in the '40s and '50s. That led me to looking at eugenics and looking at the rise of Nazi'ism and the the phyical body being perfected.
While this is happening, school curriculums are saying we need to get our citizenry in shape. Everybody has to start wearing sneakers. And the Nazis do these huge exercise demonstrations. At this moment of heightened fascism, sneakers are being democratized. Researching and putting things together, I learned that there's a really interesting history.
It's funny how mention how sneakers were not part of fashion in the '40s and '50s and now it's kind of reversed with athleisure being the big trend. What do you attribute that to?
I actually pin it back to the '70s and the "Me Generation" What they were doing was, that was the rise of jogging and there's this generation that's very much rejecting state service. They were like, "Screw that. I'm going to be the best that I can be." That's why they called it the "Me Generation." It's all about how they could achieve personal bests. This was when marathon running became popular, jogging became popular. So this is when Nike gets into the game and what they offered was expensive, high-end running shoes. They also paired them with brightly-colored uppers. The next thing you know, they were wearing those sneakers to Studio 54. You have this slide from them actually being worn for athletics to leisure and sneakers becoming a part of fashion. That's happening at the same time that streetball is becoming important in the inner cities. And those guys are captured for the NBA getting sneaker deals with the Puma Clyde and these things and people are wanting to buy those sneakers in relation to celebrity-worship. Those get worn on the streets as well. So you have two concurrent fashion strains coming up at the same time that get united through music and hip hop. Today, you see both of those things resonating very strongly.
The 1930s was all about getting celebrities to endorse your product. You had Chuck Taylor and Jack Purcell and this idea of linking names to sneakers in the '30s. But it captured the attention of people in the '70s again and then really blew up in the '80s.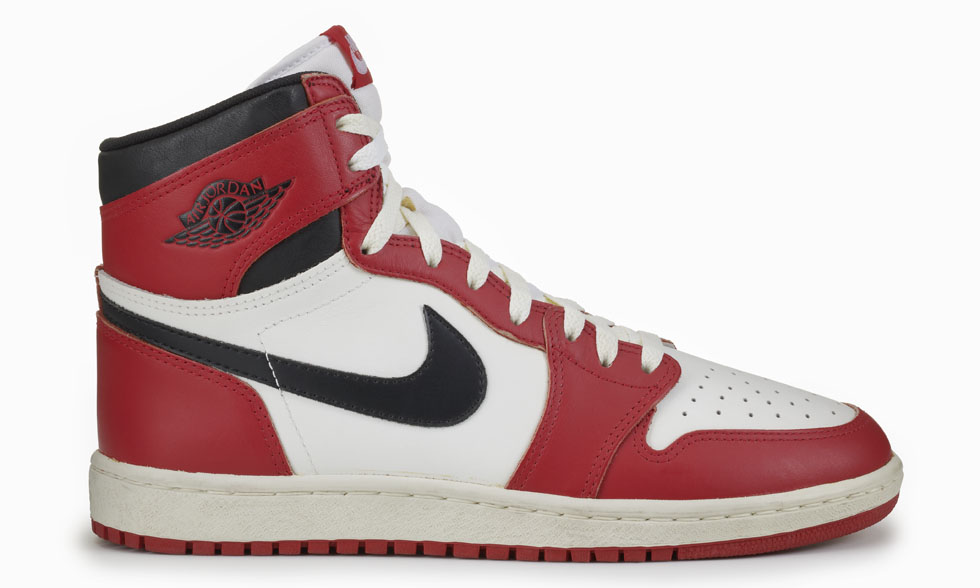 What do you think the next evolution of that is? Is it not just celebrities endorsing a product, but designing the product?
There's a number of things that are happening right now within sneaker culture. I think because sneaker culture is very masculine, I think there's a greater appreciation of celebrities not just endorsing, but celebrities who have active participation in the product design. Oftentimes in women's fashion, celebrities are the face of the product, but they don't design the handbag that they're holding in the ad.
Sneaker culture guys want Kanye West's actual design or Pharrell's two cents on Ice Creams or whatever. That's a particular aspect of sneaker culture that's interesting. But the other thing that's happening to as sneaker culture becomes itself democratized, the language of sneakers is becoming more refined. Then you have subsets within the culture trying to define their individuality. So this is allowing more sneaker companies and more sneaker designers to get into the game. Are you wearing Yohji Yamamoto or are you wearing Lanvin? What you're wearing is going to say a subtly different thing about you. It's becoming much more diverse.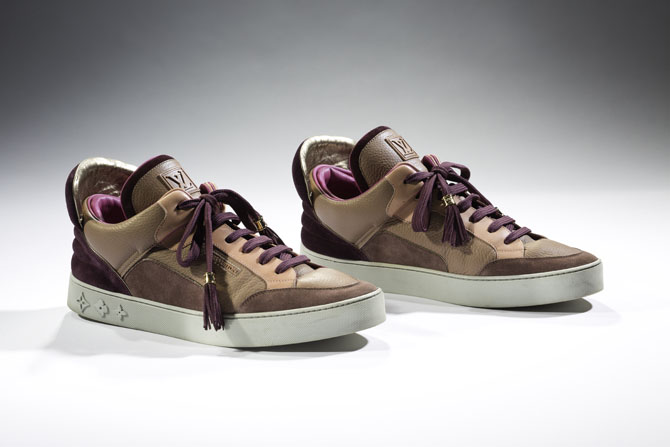 When was the turning point where sneakers became more accepted?
I think Casual Fridays had something to do with it. What casual Fridays did to the workforce let people show who they really wore. Sneakers became a way of suggesting who you were in your private time and it brought sneakers into the office setting. At that same exact time, you had superstar athletes becoming very visible, like the Air Jordan. You had Califonia tech geeks- these wonderboys that dressed like little kids and that became a new form of masculinity.
That was very threatening to that uniform and authoritative look. You begin to have diverse images of success and you have diverse means of being successful and sneakers were found to be key in these looks. Between startups and tech companies, the casual atmosphere in the workplace suggests modernity and expression. That suited man has been diminished and sneakers have become the authoritative look. It was happening in the '90s, but it's very much taken over today. How men define themselves successfully through fashion oftentimes are resembled in the sneakers they wear.
What would a common sneakerhead get out of visiting this exhibit?
One of the things that I set out to do, hopefully, is that the sneakerhead that would come in and say, "They better have (fill in the blank)." All the things they would expect for us to have, we have. But I also want them to see things that they would only see at the exhibit like the original All-Star or the Reebok Pump prototype from Paul Lichtfield's office, or the sneakers hand picked by Tinker Hatfield that defined his career. Seeing some forgotten designs like the adidas Robert Haillet Stan Smith. I think there are very rare sneakers and a part of me hopes that this is the first of many serious sneaker exhibitions, but knowing the fragility of the objects- in some ways, this might be a once-in-a-lifetime opportunity. It's one thing to see a sneaker's image, but it's another to see the real thing. It's like when you go to to Paris and see the actual Mona Lisa versus seeing a picture of it.
I think sneakerheads are actually closet historians. They know the lineages, so here's an opportunity for them to see the objects and see the actual history right there in front of them.
Out of the Box: The Rise of Sneaker Culture opens at the Brooklyn Museum is open from July 10—October 4.