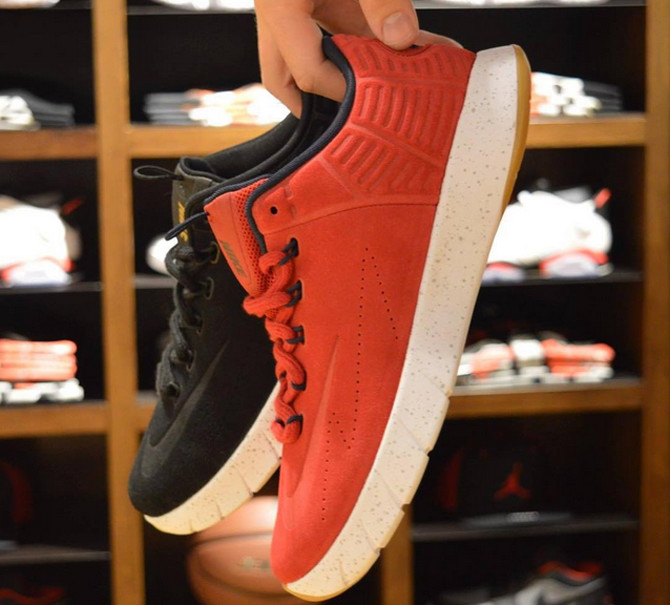 by Brendan Dunne
Now seems like sort of a strange time for Nike to bring out a sneaker inspired by the original Hyper Rev, seeing as that shoe already has sequels out.
And yet, this lowtop design clearly owes quite a bit to the basketball sneaker from a couple years back. The model seems more lifestyle aimed though, as the original performance material is switched out for a suede that would usually be found in Nike Basketball's EXT range.
There is no sneaker release date for the U.S. arrival on this pair, but apparently Kicks of Amsterdam already has them in store.