by Justin Tejada
Having a signature shoe with Nike is a rare accomplishment. Over the company's 40-plus-year history, less than one percent of the athletes endorsed by the Swoosh have received the coveted honor. To have a Nike shoe that carries your name or nickname on it is rarer still. Keep in mind that Bo Jackson's shoe was called the Air Trainer SC. Then for the shoe with your name on it to approach double-digit versions? Well, now you're dealing with once-in-a-generation athletes who have one-name status: Jordan, Jeter, LeBron.
Seen through this lens, it makes the accomplishments of skateboarder Paul Rodriguez, whose ninth signature Nike sneaker dropped earlier this month, even more impressive. P-Rod was the the first skateboarder to receive a Nike signature shoe, back in 2005, and has continued to drop kicks that are prized for both their skateability and collectability ever since. In addition he has crafted truly creative marketing campaigns to support his signature product, including the "Today Was A Good Day" video with Ice Cube.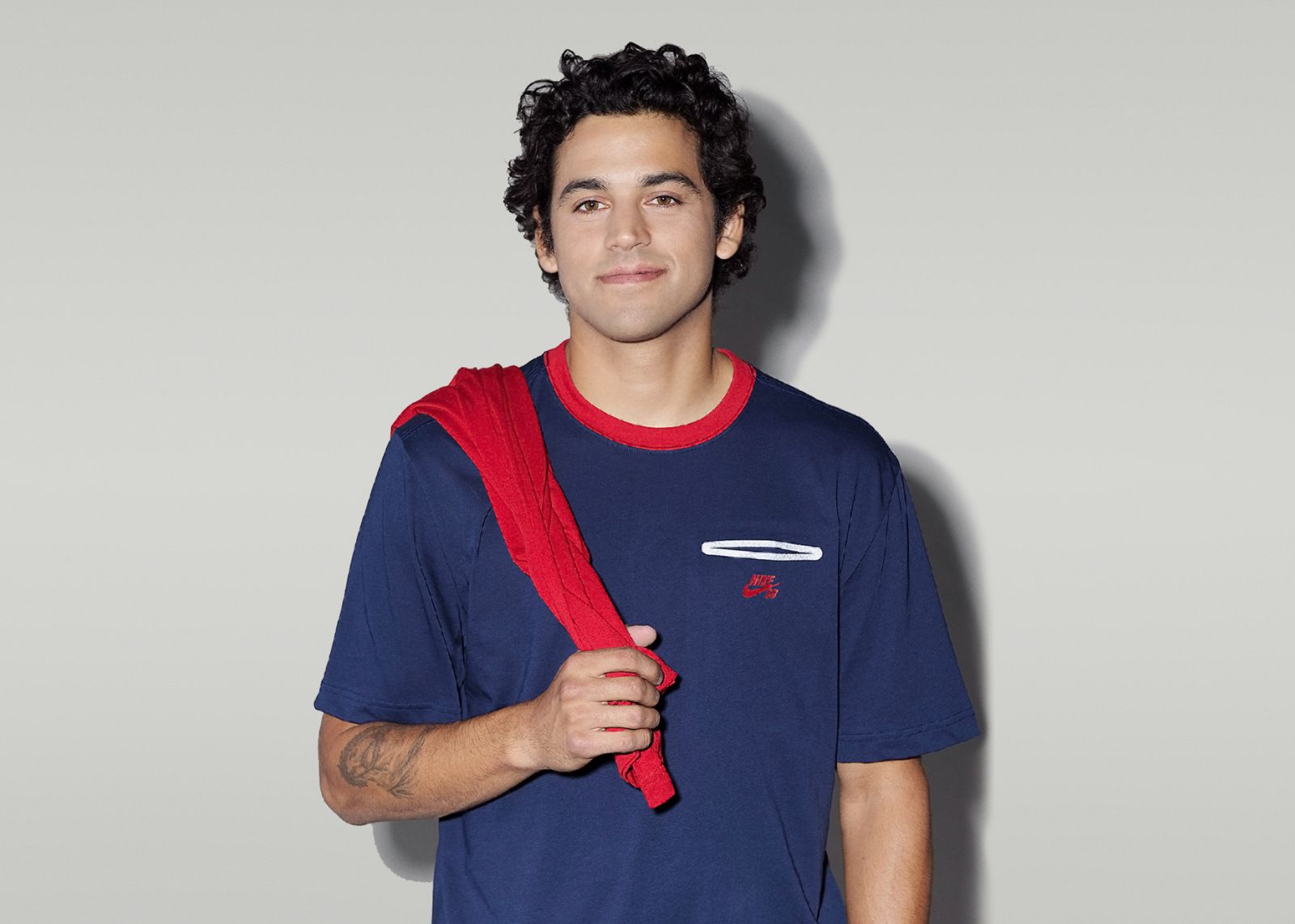 Prior to joining Nike, Rodriguez was sponsored by éS, a core skate brand. He received a lot of flack for the sponsorship switch from the insular world of skateboarding and was called a sellout by those who didn't feel that a large corporation like Nike should be involved in skating. Rodriguez paid the haters little mind. His first pair of shoes ever were a pair of baby Air Jordans, and even prior to joining Nike he could often be found in Air Force Ones and Cortezes when he wasn't skating.
"To me it was a dream come true, I didn't even know that my skateboarding dreams could take me as far as riding for Nike," Rodriguez told The Berrics.
Helping Rodriguez achieve his dream was his longtime agent Circe Wallace. While it was P-Rod's talent on a board, and his personality, that attracted Nike to him, it was Wallace who actually got the deal done. A former pro snowboarder, Wallace is a senior vice president and agent at Wasserman Media Group who began working with Rodriguez when he was just 18. She is an industry heavyweight who is well-respected throughout the action sports world and has an impressive roster of clients, including legendary snowboarders Travis Rice, Iouri Podladtchikov and Torah Bright.
There is always a certain amount of hype when an athlete signs a sneaker deal or moves from one company to another. That hype is often accompanied by rampant rumors (usually untrue) about the amount of money changing hands and backroom machinations. Wallace knows the real story. When the contracts are being hammered out, she is in those "backrooms" (which are really just conference rooms) and has seen it all. A veteran of numerous negotiations through both highs and lows in the industry, Wallace was gracious enough to pull back the curtain to reveal how sneaker deals get done and what factors are at play.
Who typically initiates the discussions around signature shoes? The brand or the athlete?
It varies depending on the brand and the talent. No two deals are the same. In most cases in my experience, the brand expresses interest in initiating a relationship which then ultimately evolves into a pro model shoe. Or there is a transition from a brand and part of the allure of leaving one brand for another is the opportunity for a pro shoe.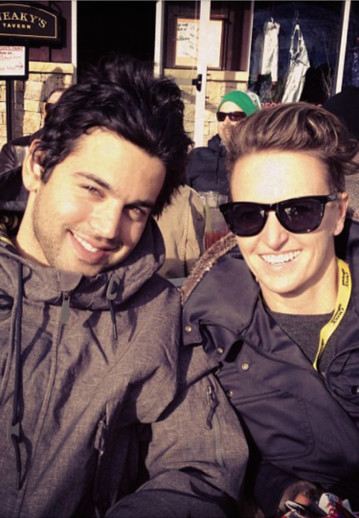 How have you seen things change over the years?
I work primarily in action sports so we've seen a lot of market fluctuation. We've seen Nike come in and be a really big player, and we've also seen them step out of categories [snowboarding and surfing]. There's been a lot of moving and shifting. A few brands have risen to the top where some of the more niche brands have either have gone away, or contracted, or been acquired.
What are sneaker companies looking for when they are thinking about signing an athlete?
In today's marketplace it's much more complex. Brands are looking for who translates to developing countries. Who might move the needle in China? Who might really have some ability to move product in Brazil or South America? I'm talking specifically about skateboarding in this instance. Competition results, social media engagement and footprint, and overall professionalism are all critically important. If you're going to build a franchise around a particular player, you want to check all of those boxes.
Aside from money, what types of things do the negotiations tend to focus on?
There's certainly competition results and media impressions. Social is becoming more prevalent in negotiations. You are able to create more leverage for an athlete if they have a real active feed and a lot of consumer engagement and enthusiasm. Action sports is such a unique space. I like to say that we really created branded content because we had to. We've been able to really capitalize on the development of these social platforms, and short format video, because we've been doing that for so long that it's just a natural extension. It's very native to the athlete and the consumer.
It's cool because action sports has never been all about the competition. It's about the individual pursuit and it has a lot more artistry than any of the traditional sports. There's a lot of depth and a lot of characters, and I think social media has allowed people who wouldn't go the traditional route to have robust careers. Pro shoe partnerships and royalties are kind of the foundation of how some of those athletes make a living.
How long do the negotiations go on for?
Do they typically happen around the same time every year? I would say the more established brands tend to enter into negotiations nine months to a year prior to [a contract's] expiration. If you have a shoe in development, you've got to be thinking pretty far out because you're not going to put the energy into building a last and all the intellectual property that is co-created with an athlete if you don't know that you have a contract in place. You're doing pre-books [with buyers] six-to-nine months prior to actually having a product to market. You're definitely negotiating way before the end of year if not a year out. The more sophisticated companies are better at that. You'd be surprised some of the brands that take it day by day.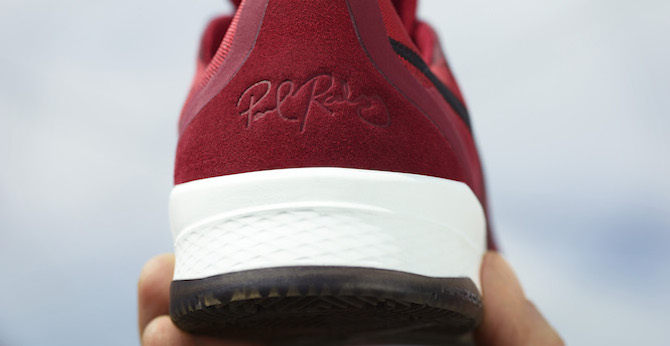 How does an individual agent's relationship with a brand play a part in these negotiations?
It's critically important. I always say my relationship with the brand is actually more important than the one I have with the athletes, because the brands are gonna be around for a really long time and the athletes have a finite lifespan. I've been doing this for 14 years and it always comes around. You always end up dealing with a brand again. It's really important that you're honest and have a lot of integrity and really advocate for the best deal for your client. I think a lot of times brands would definitely prefer not to deal with an agent, but in certain circumstances they are thankful because there is a process - especially if the agent is really bringing value by holding the athlete and the brand accountable to their mutual expectations.
What are the expectations of the athletes that are outlined in the deals?
There's a certain amount of appearance days. A lot will depend on the value of the contract. If you have a product line with a particular athlete's name on it, it's important that the athlete be engaged and make themselves available for a lot more than they would if they were just focused on getting a paycheck for riding a skateboard. Typically it's anywhere from 5-30 days of commitments. Then there are social deliverables. There's expectations that [athletes] get behind particular brand campaigns, particularly as it relates to their own product. Occasionally, there'll be a really important sales meeting and the athlete will be requested to attend and usually does. It's definitely to [the athlete's] advantage to be engaged in that element of the business.
What are the important things that athletes are looking for with a brand? Is it money, cool product, the brand's reputation?
I would say the first thing that most athletes say is, "Is this brand right for me? Can I really build something here that is sustainable?" Especially if you're an athlete who is in a negotiation for a pro shoe or a signature product, you want to know if the brand has the ability to build something with you that will last a long time. I would say that tends to be more important, at least initially, than just money. Most of the athletes that have the ability to have a pro shoe have a good sense of wanting to ultimately be a legend at some point, and want to be with a brand who continues to support them in the marketplace regardless of what your standings are competitively.
Obviously money comes into play. In our world there are a lot of unsophisticated deals happening. I feel that with what Paul and I have done with Nike, we've created a great example of how to do something right. You also have the benefit of Nike really understanding the sport and putting a considerable amount into skateboarding. They're invested, and they're going to continue to consider that an important category for their business.
There's a considerable amount of resources required now to be a top-level athlete. A lot of the top guys have their own training facilities, so they have a space that they can train in and work on tricks so that no one sees them until competitions. That comes at a considerable expense. It's really important for an athlete to have a brand that is prepared to invest in those things. I work with Travis Rice, and I look at Quiksilver and Red Bull, and they have been so invested in everything that we have created together whether that be an event or a film. That's worked really well because you have an athlete who's got great ideas and they're willing to really help make those things a reality.
How is the money structured? Is it a flat fee or royalties?
I would say the large majority require a flat salary plus royalties. It can go anywhere from $50,000 to millions of dollars. There are instances where athletes have pure royalty deals, but you figure very few athletes are going to want to do a deal that doesn't gives them some kind of consistent income, because it takes time to develop a product and get it to market.
I've heard of situations where a brand will force a signature sneaker onto an athlete without his or her really being into it.
That definitely happens in skateboarding. Rarely does it work, but on occasion it does. I won't name names, but there's one particular skateboarder who I do not represent who has a shoe with a big brand that I'm sure he has little design influence on that sells incredibly well. That's awesome because that person wouldn't necessarily have that opportunity. There's other circumstances where it's like, "Hey, this is what we're doing and we want to put your name on it," and the athlete doesn't like it and that's a very big problem. The reality is that it's up to the athlete and brand to make sure that they're collaboratively and cooperatively developing a product that sells.
The signing of Paul with Nike was so monumental. How did that partnership come to be?
It was interesting because they came after him. He had absolutely no reservations about it whatsoever because he had grown up in Nikes. He was totally over the moon about it. He was at éS; they did not offer him a shoe. Nike came knocking and it was like, "Yeah, this sounds amazing, let's explore it." He caught a lot of heat for it. We both did. He got a lot of internet hate and was highly criticized and still is. There's many old school skateboarders that feel like Paul handed Nike the keys to the castle. But it's been a great relationship. Nike makes an incredible product. They've put a considerable amount of time into really listening to Paul and who he is and how he sees himself in the world. They are really supportive of everything that he's wanted to do creatively and as a result it's been a very successful partnership.
What is it like when an athlete is leaving one company for another?
I think it's different for every agent. I'm really above board about it. The main objective is making sure that I facilitate the best deal for my client. And it's not necessarily just about the money. So many factors go into it. I think 99% of time [when it ends] it is, "Hey, look it's been great doing business with you." The best way is to just be straightforward and honest about it. If there's an opportunity to match, we always want that. Even if we already know where we're going to go, you need to hear them out. It's part of the process. I like to think of it like meditation in a divorce. I would speak for myself and the athletes that I work with. We all try to make sure that in the dissolution of relationships, that it ends on a good note and that everyone is ultimately happy for the athlete. They're an athlete who in almost every circumstance doesn't have a college degree and has a really great opportunity to go do something incredible and live their dream.