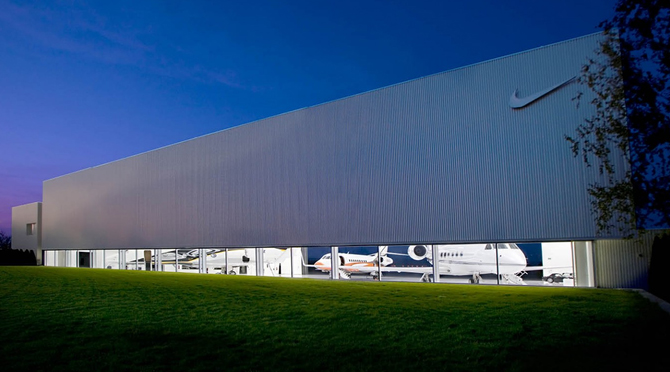 by Brendan Dunne
You know about Nike's sprawling world headquarters in Beaverton, Ore., but do you know about its private airplane hangar just five miles away?
Flight Club (no, not that Flight Club) tracked down some images that show off the impressive space, including the more recently developed private hangar for Nike co-founder Phil Knight. The Nike Air Hangar 1, the company's corporate hangar, and the Ohcho Private Hangar, Knight's personal one, can hold up to five full-sized business jets combined. Of course those Nike-owned jets reflect the company's design history – there are cues from sneakers mixed in and there's even an Oregon Ducks style one.
Amenities at the hangars include a gourmet kitchen, an exercise center, a space holding some pretty impressive Nike artifacts, and plenty of room for corporate meetings.