by Brendan Dunne
It's only right that Nike honor the 20th birthday of the Air Max 95 by bringing the original sneaker back in its most popular "Neon" colorway.
That's on the way, but the Swoosh also has some tricks up its sleeve with respect to the shoe. Enter the Nike Air Max 95 Ultra Jacquard and the Nike Women's Air Max 95 Ultra, two models that seek to extend the legacy of this timeless runner.
The bold Air Max 95 Ultra Jacquard is the creation of Ben Yun, a Nike designer who has long held the 95 in high regard and has worked on plenty of pairs in the past. His take on the shoe features a one-piece jacquard upper, along with second generation Flywire that works as a visual extension of the human anatomy metaphor used by original 95 designer Sergio Lozano.
Then there's the Women's Air Max 95 Ultra, a sneaker designed by Dylan Raasch of Nike Roshe Run fame. His minimalist approach has the shoe looking sleeker than ever in this iteration, which goes the bold route of losing the original's forefoot visible air. The shoe also uses a no-sew construction across the upper, which eliminates waste and turns six panels into one. The iconic gradient look is preserved in that singular panel, although it's been flipped to let the black live on top and have the greys extend downward.
See detailed imagery on these two brand new Air Max 95 creations, releasing July 16, below and head to Nike News for more on the individual components of each pair.
Nike Air Max 95 Ultra Jacquard
Release Date: 07/16/15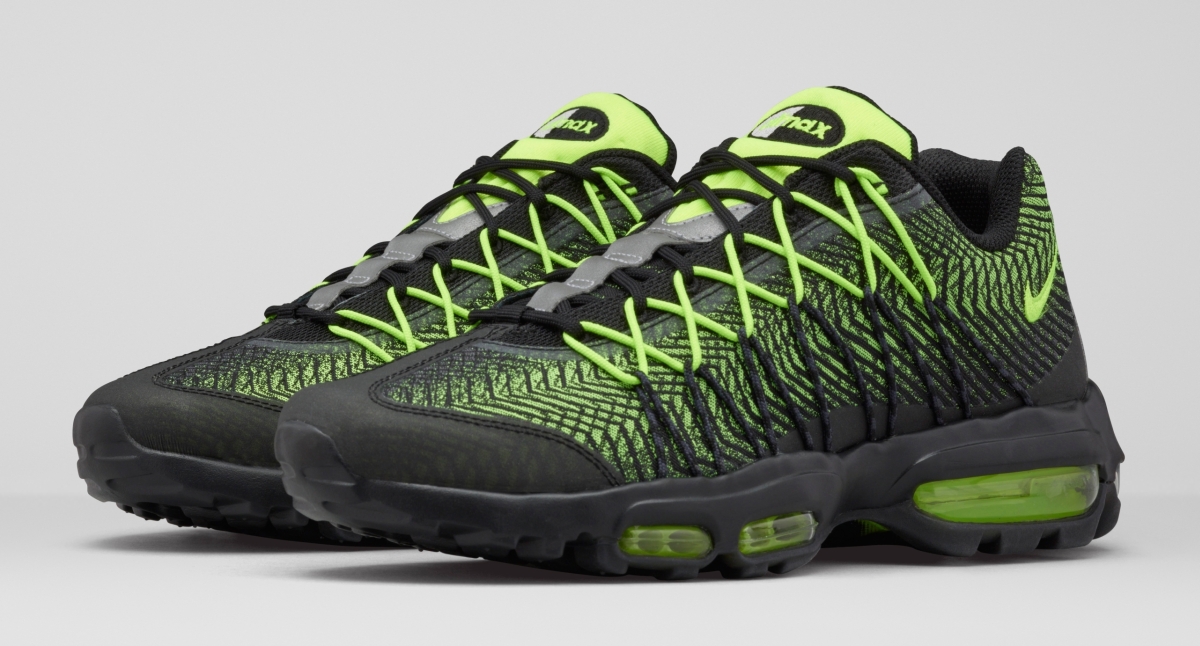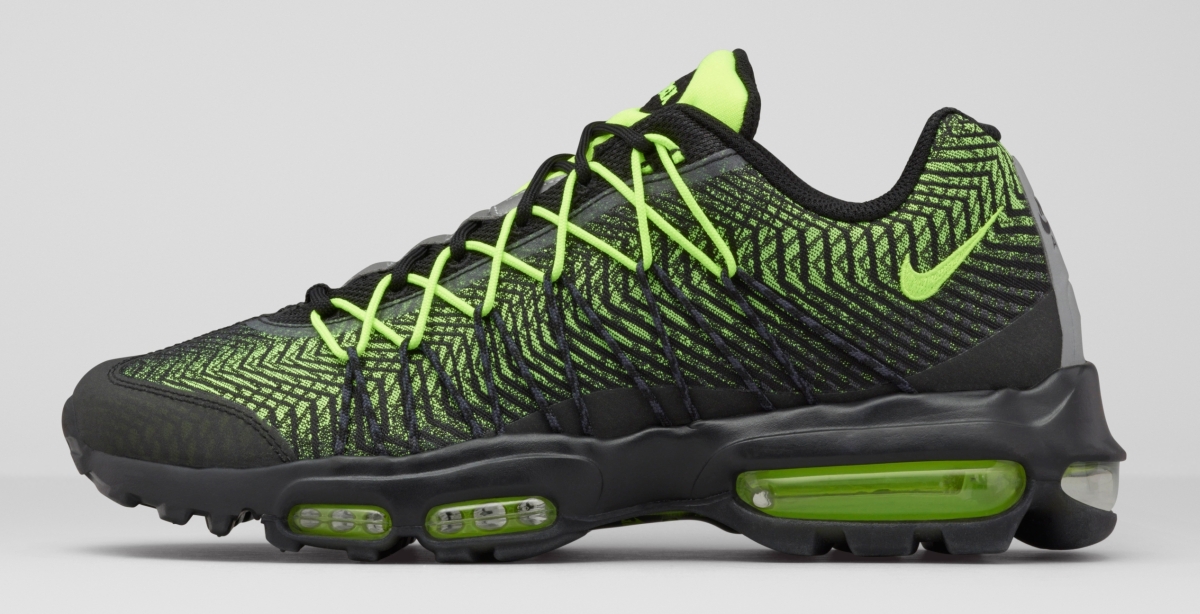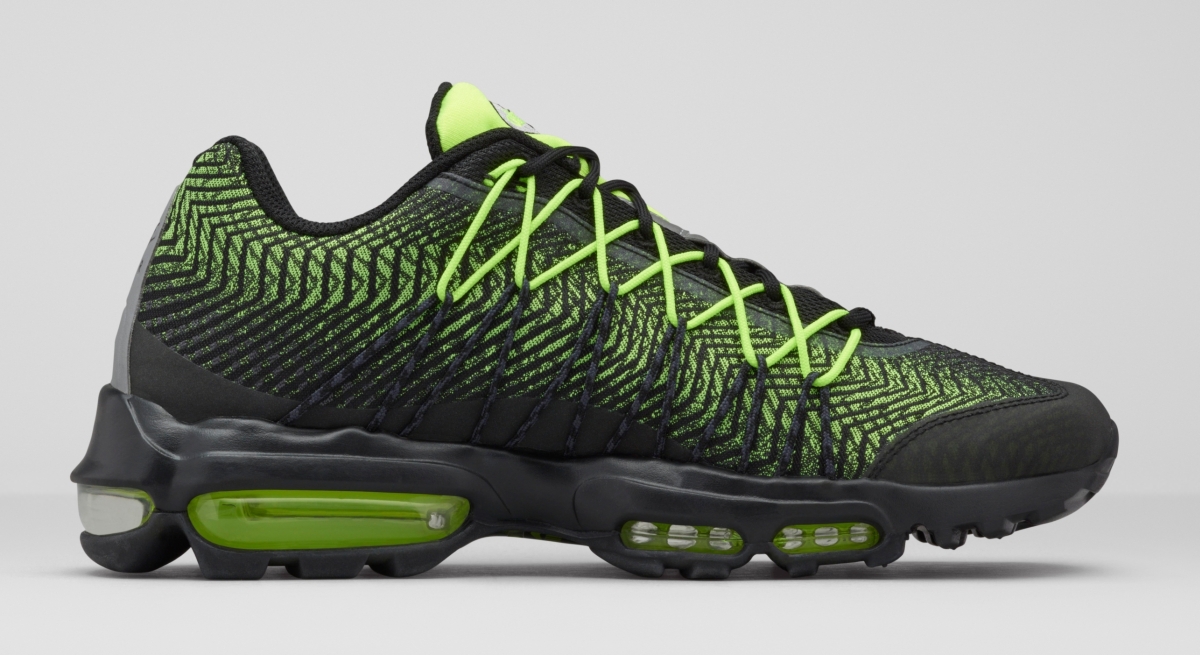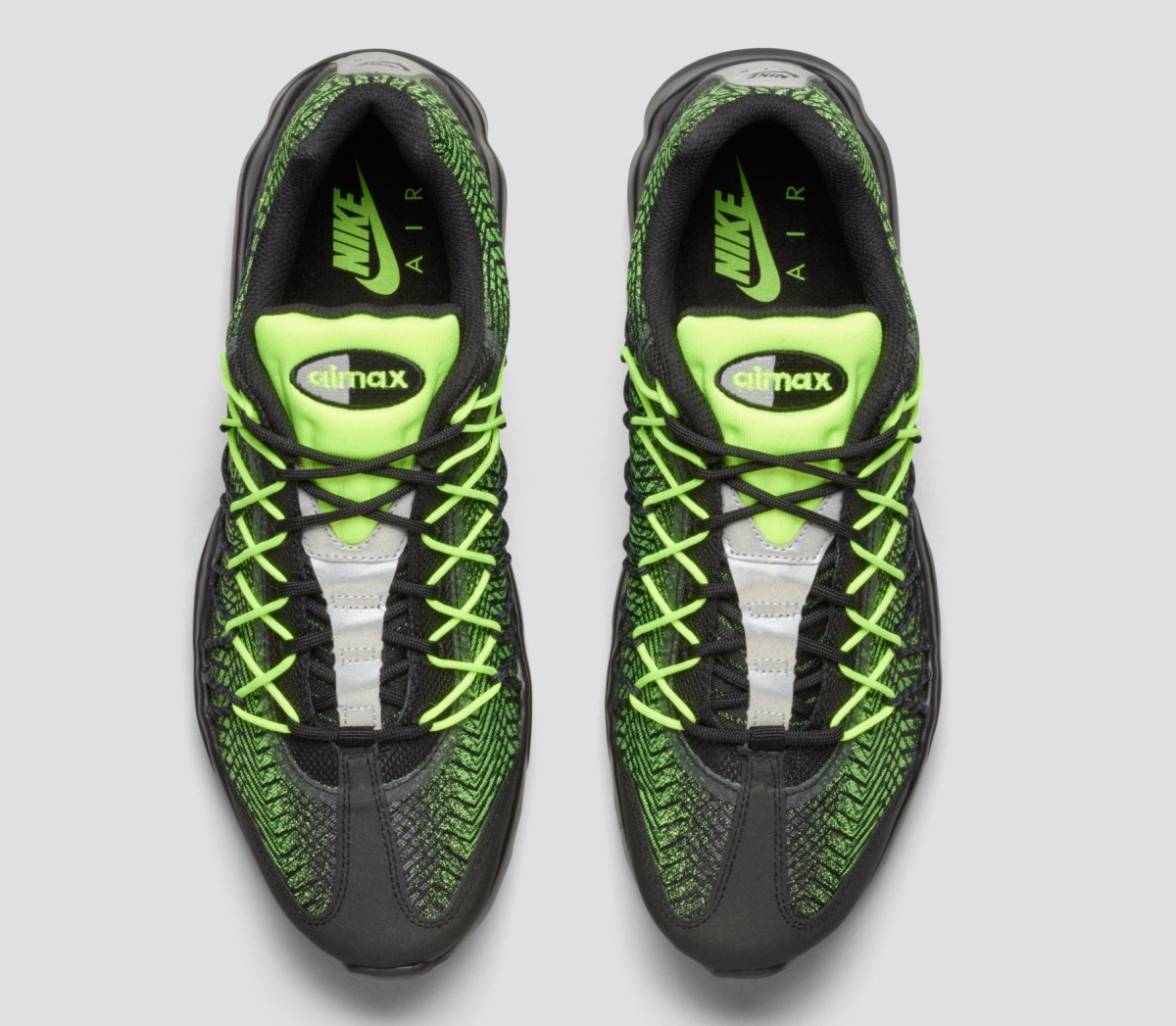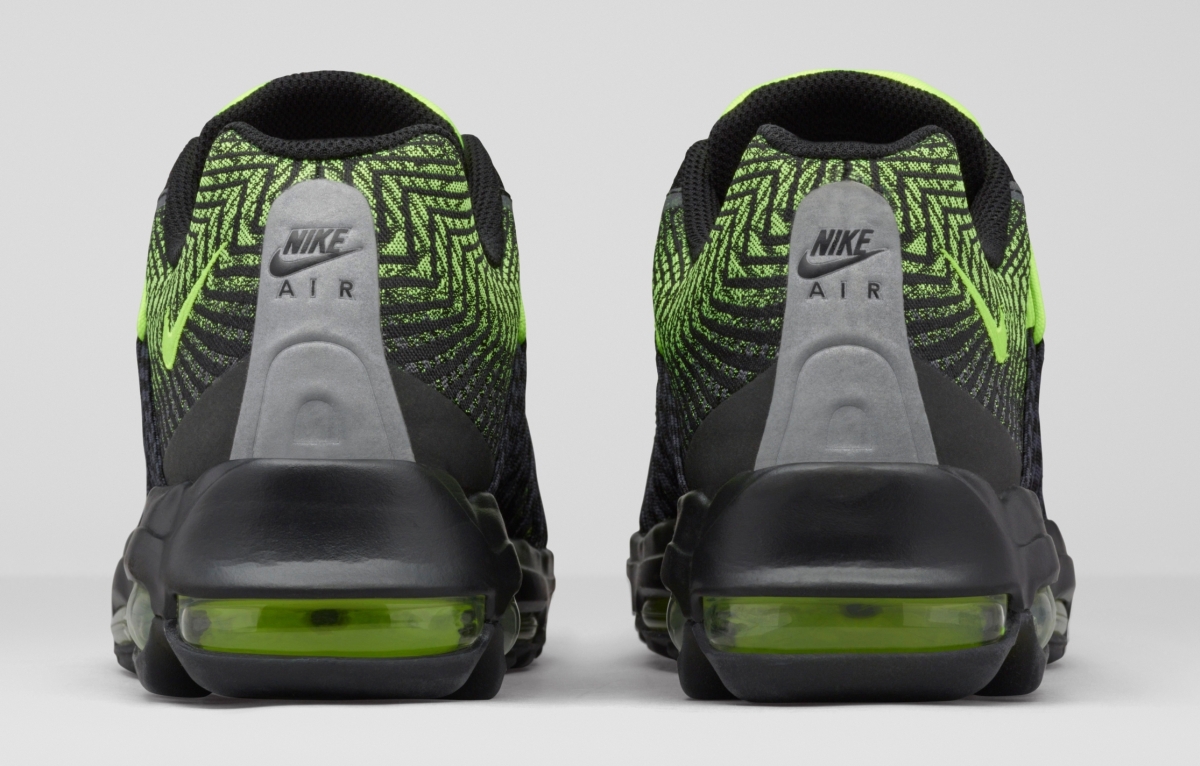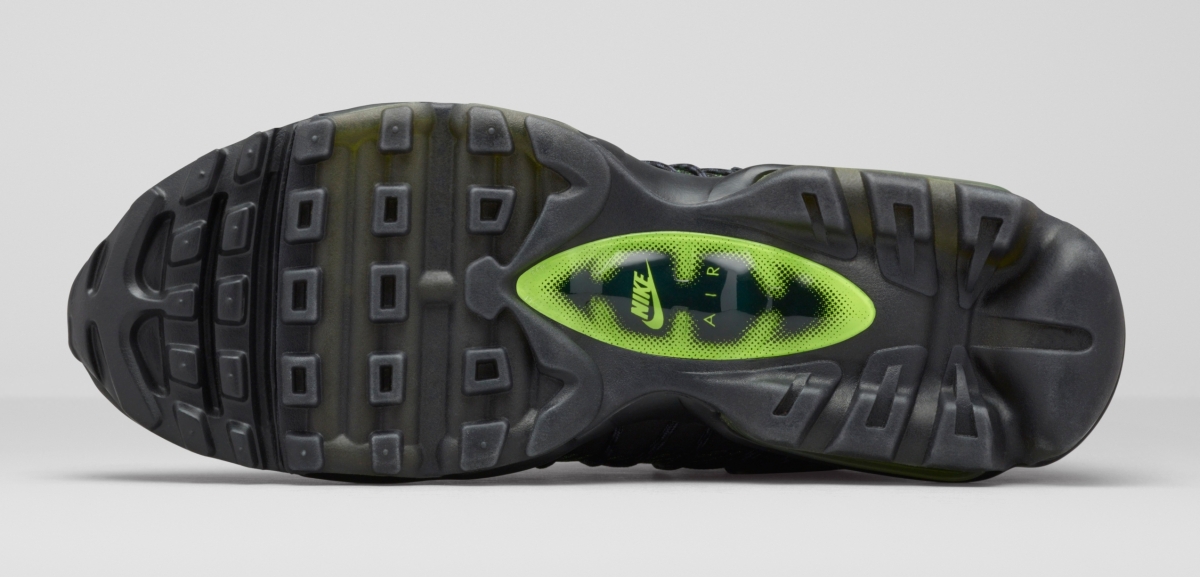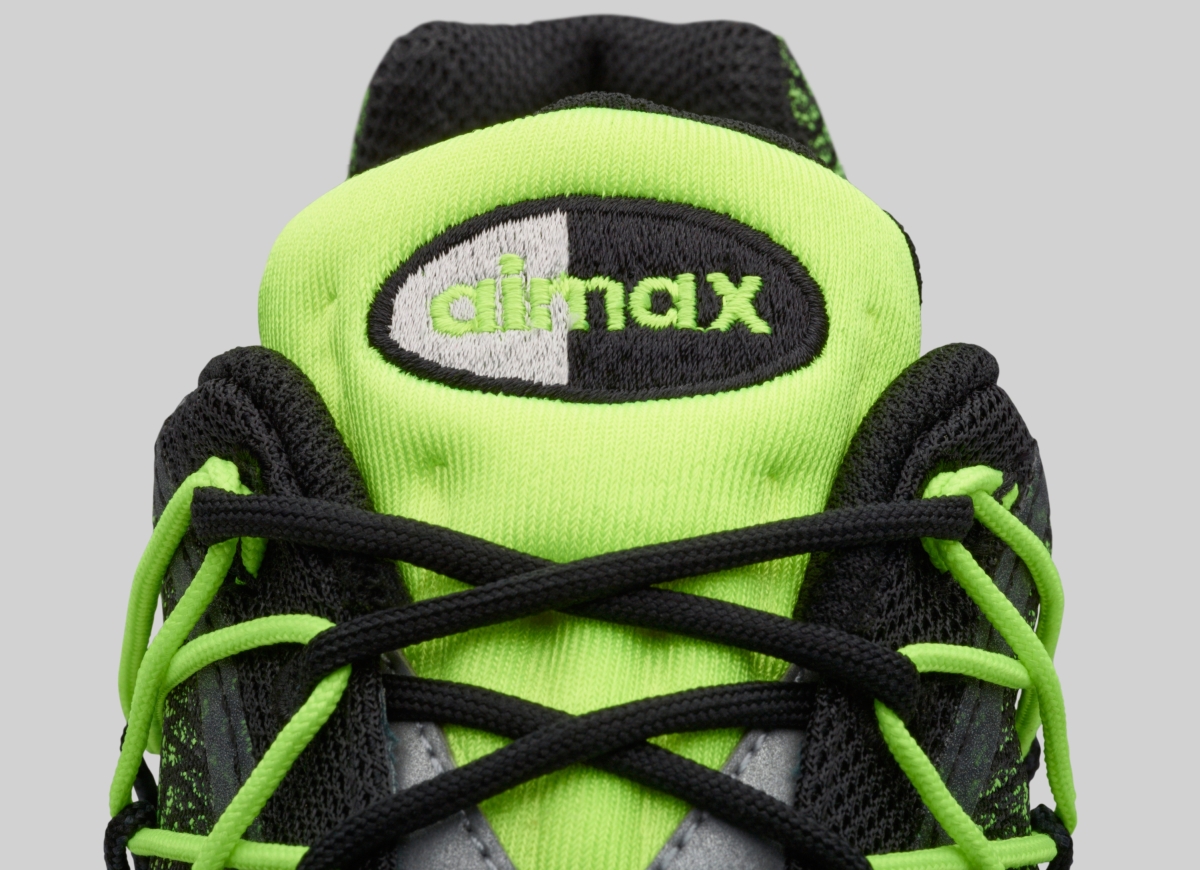 ---
Nike Women's Air Max 95 Ultra
Release Date: 07/16/15