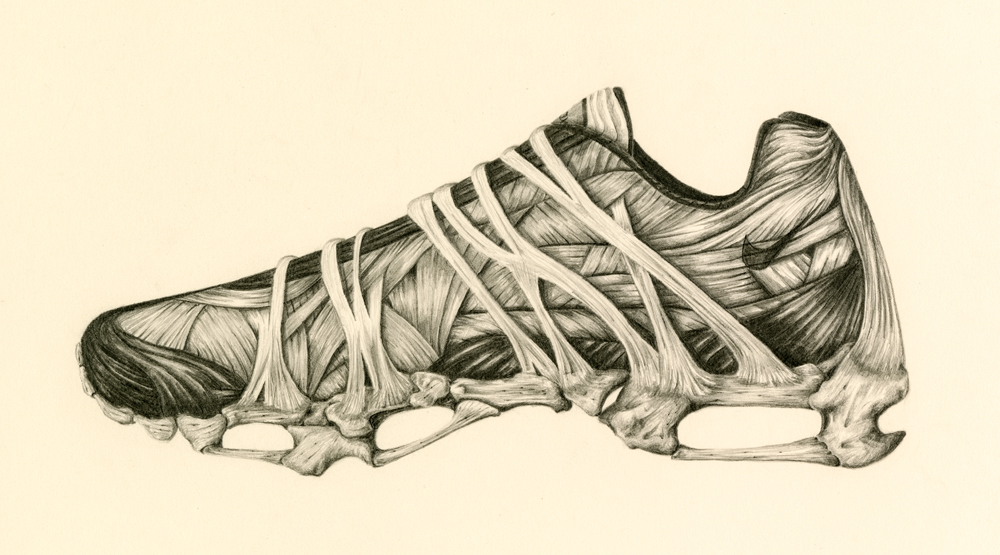 by Brendan Dunne
The fact that Sergio Lozano used the anatomy of the human body as the inspiration for his timeless Air Max 95 design is a well-known piece of sneaker trivia.
Nike has decided to honor that inspiration with these new sketches by artists Andy Van Dinh and Katie Scott, who reinterpreted the original Air Max 95 along with the new Ultra Jacquard and Ultra versions. The spooky looking illustrations honor Lozano's original aim and inform a new generation about the origins of this shoe.
Learn about the artists behind these Air Max 95 renderings via Nike News.