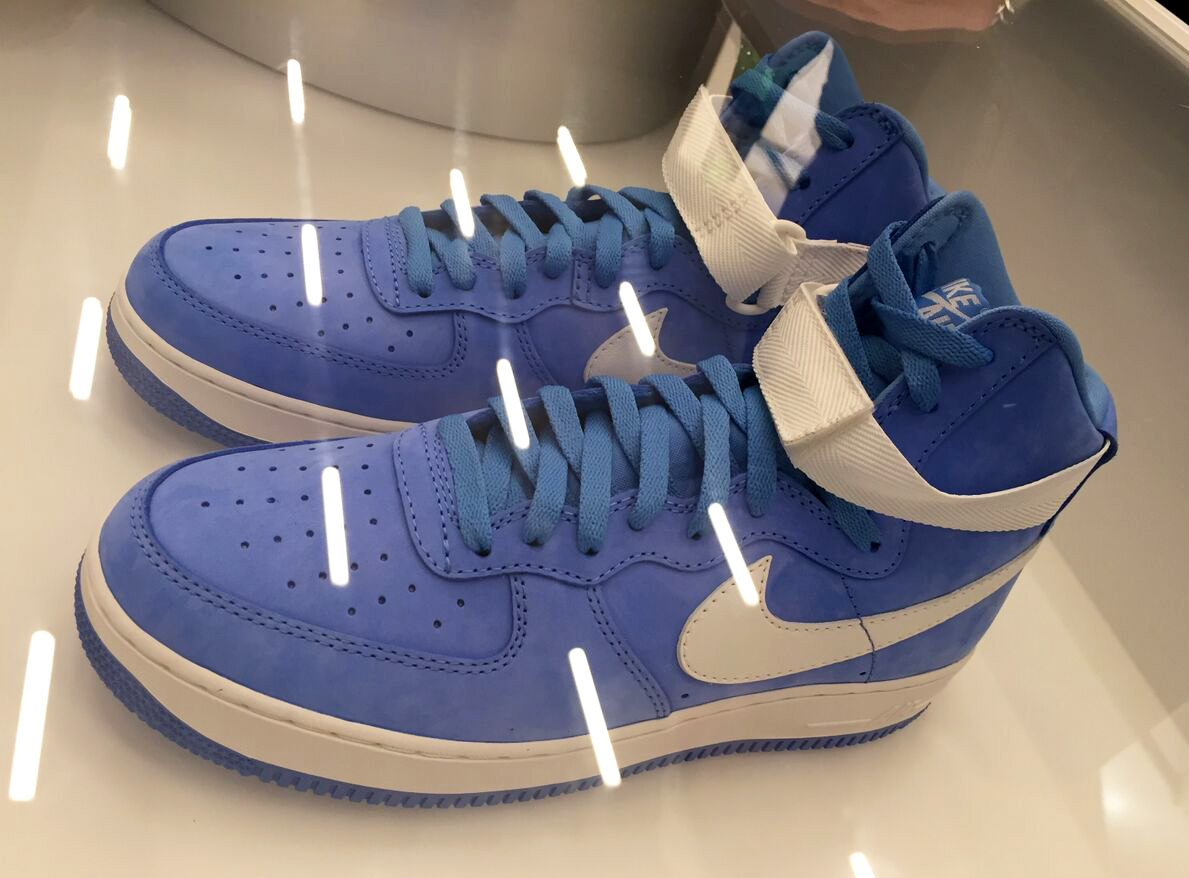 by Brendan Dunne
The celebrated Nike Air Force 1 High OG in white/silver that released this summer was just the tip of the iceberg for Air Force 1 offerings in 2015.
There are more pairs on the way that will seek to recreate the original build of the shoe, complete with the proper "Nike Air" font on the back. One of the pairs is this powder blue/white one, which comes in a buttery nubuck and was spotted on display at a recent Nike event.
The shoe was locked away in a case, hence the awkward glare here, but the photos should nonetheless convey the idea that Nike is committed to doing this sneaker justice in 2015.
There is no sneaker release date information on this pair yet, but expect the next wave of OG Nike Air Force 1 High styles to release this fall.