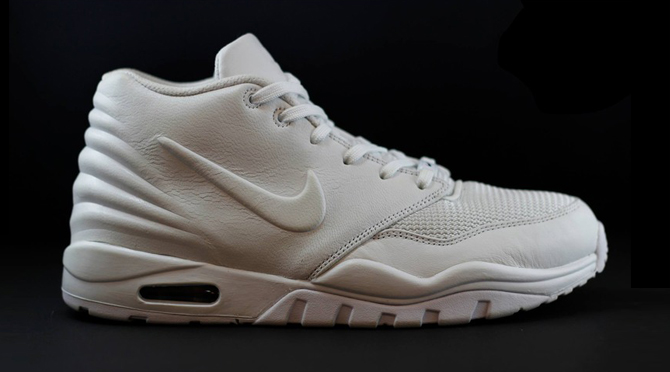 by Brendan Dunne
In the wake of Kanye West's absence, Nike has been accused plenty of times of riffing off his legacy of sneakers with the brand.
Previously the Nike FlyStepper 2K3 was the model most pointed to as derivative, but this one might best it in that respect. Like the real Air Yeezy designs, the sole is borrowed from Nike's back catalog of toolings with visible air. There's also the familiar Swoosh placement and then a molded heel that's immediately reminiscent of the Yeezy 2's.
Perhaps the funniest aspect of the shoe though is the name. According to the owner of this sample the sneaker is called the Nike Air EnterTrainer, which seems to be a direct callout to the Kanye DNA in its design.
For now, this Nike trainer sample doesn't appear to be releasing. But, there is a pair up for sale now on Klekt.