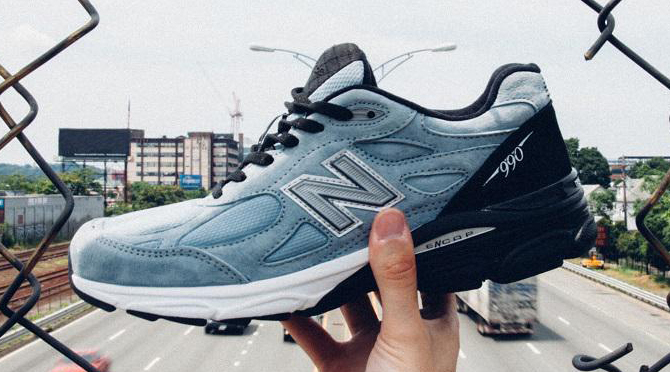 by Brendan Dunne
New Balance has one of the most unique custom platforms in the sneaker game, what with the sneakers produced there being made in the USA.
The brand has recently refocused on the platform, now called NB1, adding new models and revamping the whole interface. Somewhere in the mix they also introduced a new sneaker without much of a heads up: the New Balance 990v3.
Users can head to the New Balance site and give their own spin on the updated runner. Unfortunately at this early stage the material selection is sort of sparse, but often times sneakers will evolve to earn a more robust set over time.
Anyone hoping to get in on the fun with this New Balance sneaker can do so via NB1.