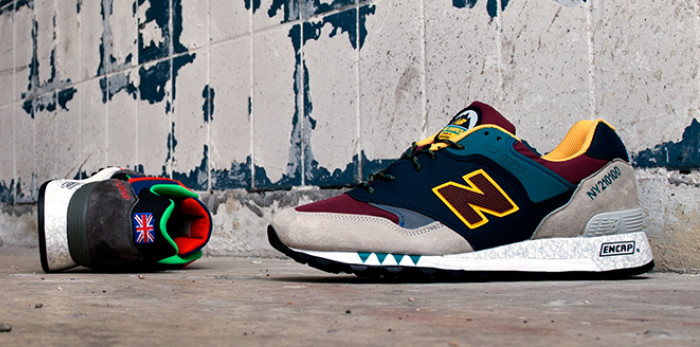 by Brendan Dunne
The New Balance 577 is again taking advantage of its Flimby heritage with the new "Napes Pack" duo.
The two shoes are named after Napes Needle, a pinnacle found in the English Lake District that the New Balance Flimby factory calls home. With the theme comes more mountain-ready materials like rip-stop nylon and boot laces. There's also a rugged treatment on the midsoles, which have teeth and speckles to them.
Both of these New Balance 577 "Napes Pack" styles are up for grabs on pre-order through Barneys NY.