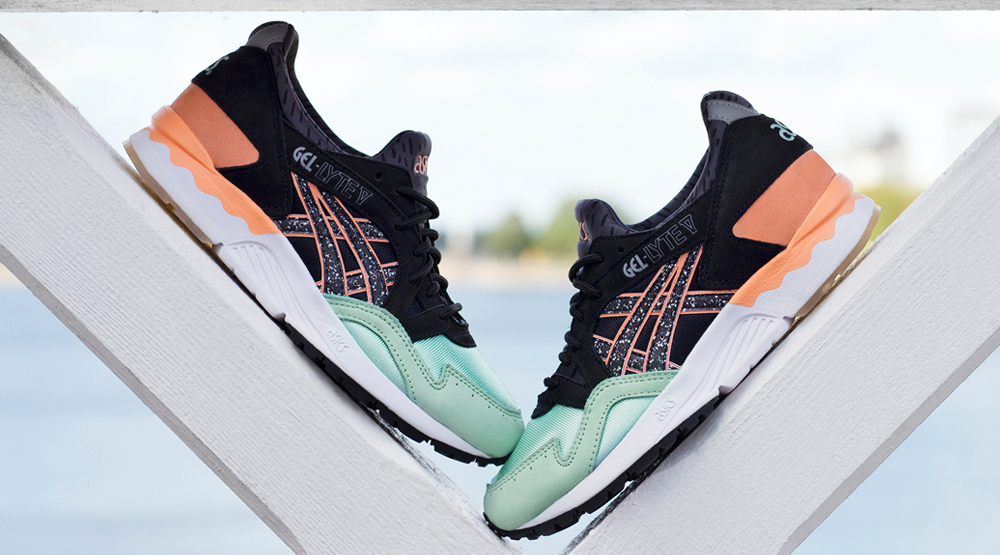 by Brendan Dunne
The Asics Gel Lyte V is back in collaborative mode with this new pair, which comes courtesy of female sneaker shop Naked in Copenhagen.
The shoe's nickname is "Hafnia," which is the Latin name for the city of Copenhagen. Doing the title justice, the shoe's look is inspired by the city – more specifically it's inspired by the summer activity of hanging out on copper rooftops and watching the sunset.
The sneaker release date for the Naked x Asics Gel Lyte V "Hafnia" is Aug. 18, when the shoes will hit at Hanon.