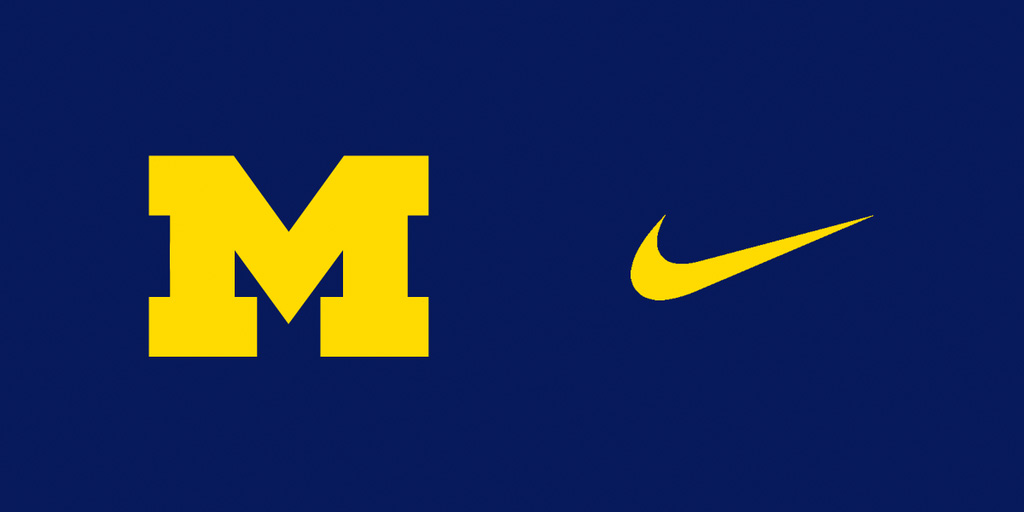 by Brandon Richard
In a move that'll bring much joy to the Wolverines' fanbase, the University of Michigan is expected to announce that it's leaving adidas for Nike in the coming days. The news is being reported by thewolverine.com Senior Editor Chris Balas.
It's no secret that Michigan athletes, recruits and fans have been unhappy with the team's identity since a 2008 move from Nike to adidas. And there's just something inherently "right" about the Wolverines being outfitted in Nike — the two formed the defining college partnership of the 90s from a fashion perspective, highlighted by the Charles Woodson led 1997 national champions and iconic Fab 5 basketball team.
Aside from fashion, there's a recruiting element in play. It's widely believed that Nike's "cool factor" helps land top recruits, which is part of the reason it currently dresses 45 of the 65 schools in the Power 5 conferences. Last year, Louisville basketball head coach Rick Pitino blasted Nike for its role in recruiting, claiming that his adidas-outfitted program has lost players because of outside pressure to sign with Nike-affilated schools.
And Michigan fans believe that the inability to land coveted recruits is why its main programs have declined over the years. As explained by Twitter user Scott Davis, the football team has went just 46-42 with no Big 10 Championships in the past 7 seasons with adidas, while it went 64-24 with two Big 10 champions in the previous 7 years with Nike.
The news, as of today, has not officially been announced, but it is expected soon. Reports say that Nike, adidas and Under Armour have been in a bidding war for rights to dress the Wolverines.
UPDATE 7/6: The University of Michigan just confirmed the Nike reunion, which is officially set for August 2016. The deal runs through 2027 with an option to extend to 2031. In a significant development, the basketball team will be outfitted in Jordan Brand. Read more here.
Reunited and it feels sooo good. http://t.co/ZCpmchtZMV #URecord pic.twitter.com/MPguZr2oPg

— UniversityofMichigan (@UMich) July 6, 2015