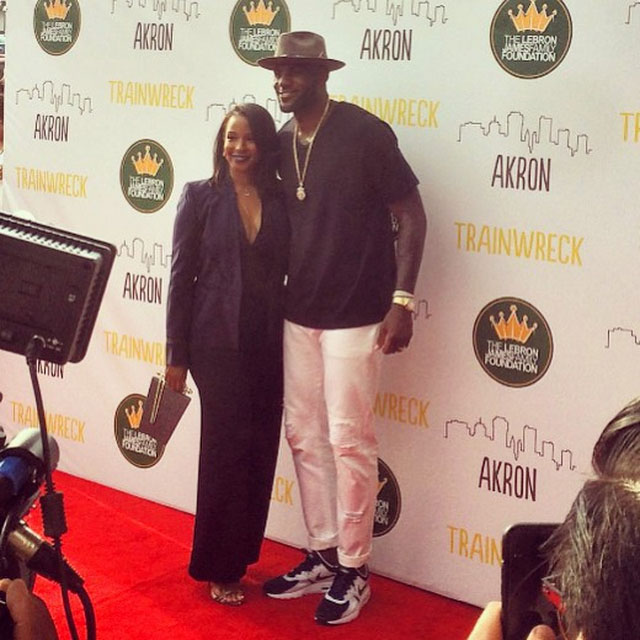 by Brandon Richard
LeBron James is a good dude who cares about few things more than uplifting his hometown of Akron, Ohio. So much that he brought the red carpet premiere of his movie Trainwreck to the Rubber City.
The event, which was held at Montrose Stadium tonight, featured appearances from co-stars Amy Schumer, Bill Hader and returning Cleveland Cavalier Mo Williams. James, who attended with his wife Savannah, showed up the launch colorway of the Nike Air Max Zero.
Trainwreck officially hits theaters next Friday, July 17.