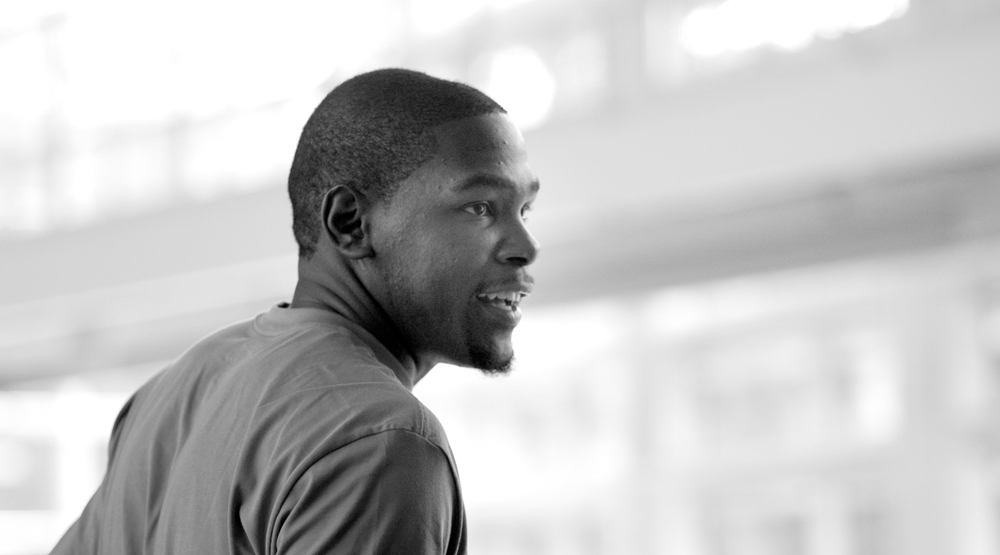 by Brendan Dunne
Always one to give back to his local community, Kevin Durant is hosting a camp in Oklahoma this summer where youngsters can learn from the NBA great.
Spots are already sold out, but Durant is giving out some more chances for students who want to attend. In an online essay contest, Durant's foundation poses the question "If you were to become an NBA superstar, how would you use your money to make a difference in the lives of youth and positively impact the community you grew up in?"
Entrants in grades 1-12 can apply here from now till July 22.
13 winners will be selected to get a spot at Durant's camp. Of course, they'll also get some free Nike KD sneakers.