by Nick Engvall
Sneakers have become bigger than anyone could've imagined. And with that growth comes big businesses looking to flip the culture for profit.
To give you an idea of just how big the business of sneakers have become, Foot Locker Inc. had sales of $7.15 billion last year, while Finish Line Inc. raked in $1.85 billion. Approximately 80-90 percent of those sales come from footwear. Of course, we all know about resellers and how the resell market is approximated at $1 billion.
I took on the role of digital content manager at Finish Line in 2014 and after 18 months on the job, I walked away from what most sneakerheads would consider a "dream job." Now, in case you don't know, I've already had a handful of dream jobs, which includes writing for Sole Collector back in the day and working at Complex just a few years ago.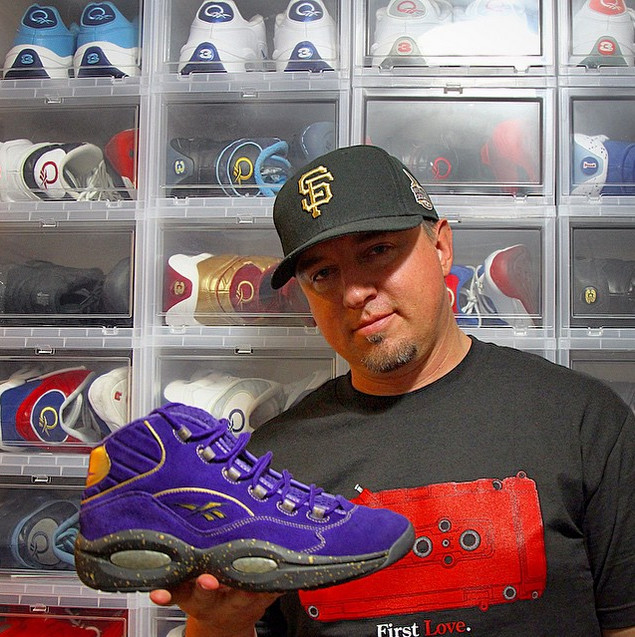 "Corporate America" plays on a completely different level. Whether you're talking about access to athletes and entertainers or pay and benefits, the resources are significantly increased. At first, it seemed like those things could make my life easier. But, those things actually are what make things more complicated.
Because big companies have so many employees, oftentimes the appeal of a steady paycheck and comfortable living means people don't have the same passion and care as they would in a situation with less corporate involvement. Important things to sneakerheads get forgotten or overlooked.
Things that a person like myself values, don't even ripple the red flag for those people that just want to keep the status quo moving forward and the money coming in. I'm not saying everyone should be as passionate about sneakers as I am. Honestly, most of the time I question my own sanity when it comes to sneakers.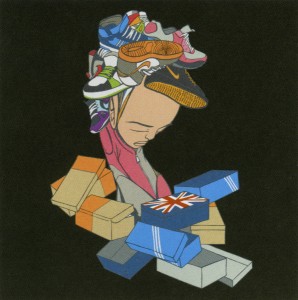 The thing that bothered me most was the fact that nearly every time I met someone above me, I was introduced as "our sneakerhead" or "our sneaker guy." There's not a problem when it's in a respectful way. Whatever the term, sneakerhead, sneakerholic, sneaker guy, it's the truth. I am what I am. But, when the issues I bring to the table are dismissed because I'm just the "sneaker guy" is when my dream job turns into a nightmare. It sucks when my ideas or suggestions get dismissed because I'm part of the small percent that cares about sneakerhead issues.
You all know the type of problems that are raised internally at these companies because there are a handful of sneakerheads that have made their way into corporate America. We as a community have talked about them for years. Shipments showing up demolished, your card getting billed multiple times, "Sadderdays," and poor customer service, are just the beginning of the things I looked forward to changing when I started the job back in 2014. I even looked forward to bringing in more people that were passionate about sneakers to help address some of the issues that frustrate us all as consistent consumers.
We did find some success. For a brief moment, it even seemed as if people understood where we were coming from as sneakerheads. But time would reveal that the longer I was there, the less comfortable people were with our shifting of the status quo. After all, the company was doing well. As Bill Gates once said: "Success is a lousy teacher. It seduces smart people into thinking they can't lose."
The tremendous upside to sneakers becoming such a big business is that there are opportunities for people to make a living working in the industry, whether that's writing for a blog or finding a place within one of the brands or retailers, there is tons of room to get your foot in the door. But don't fall for the thing I did. Don't expect to get in and change things overnight.
The harsh reality is, I was just a bead on the spoke of one wheel of a giant bicycle. Until every spoke is filled with beads that make so much noise, it's annoying to ride the bike, the issues won't be addressed. Because the wheels will keep on turning, and the money making machine that big business sneakers has become will keep on printing Benjamins.
Nick Engvall is the founder of Sneaker History. You can follow him at @NickEngvall