Happy 4th of July, everybody! We hope you are all relaxing and celebrating with cookouts and fireworks today, but we also know you'll need a patriotic outfit complete with red, white and blue sneakers. Sole Collector is here to be your guide to the top ten sneakers to wear on America's birthday. We've narrowed it down to ten of the best red, white, blue, striped, and starred kicks in existence. Be sure to drop a comment below with what you'll be wearing today, or anything you think we've missed.
adidas Kobe Two "USA"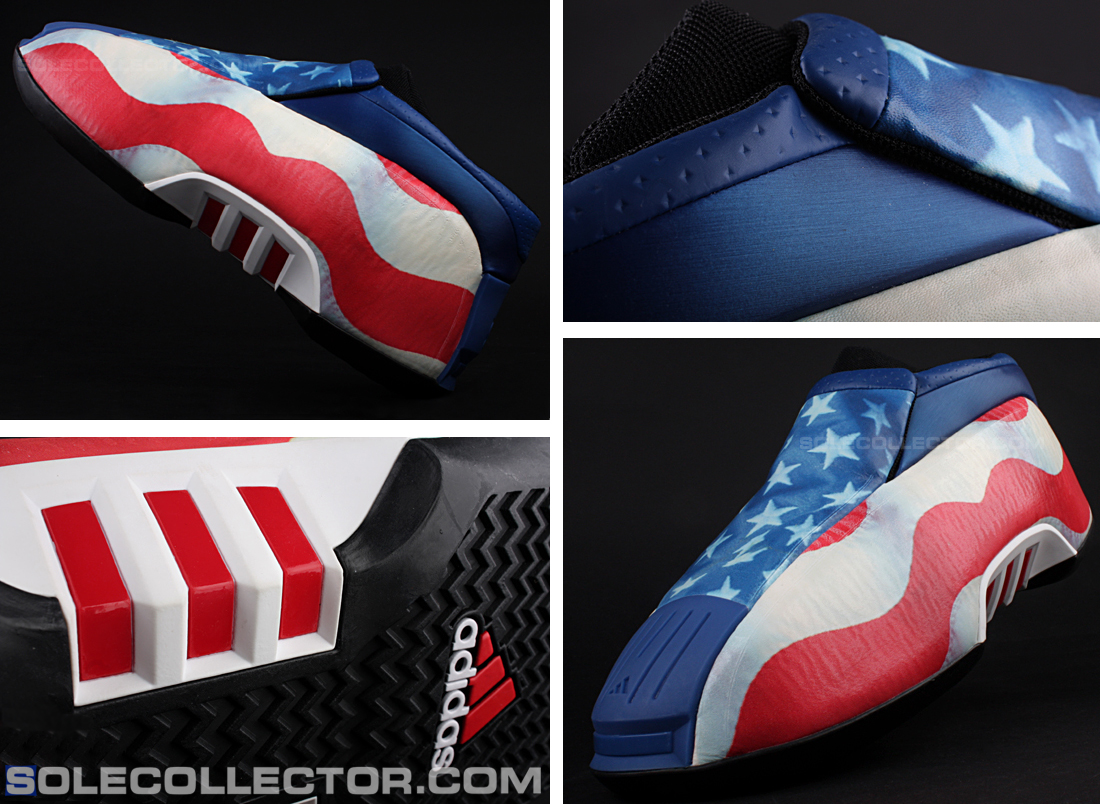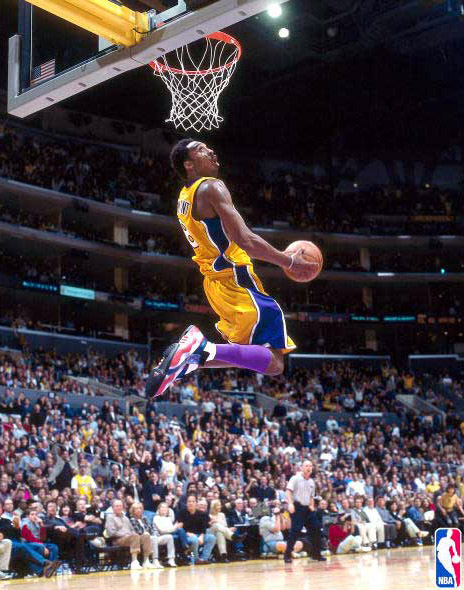 Rank: 10
OK, yeah, we know these are pretty hideous, but how could you have an America themed sneaker countdown without the infamous "Flag" adidas Kobe 2s?
---
Nike SB Blazer "Vanilla Ice"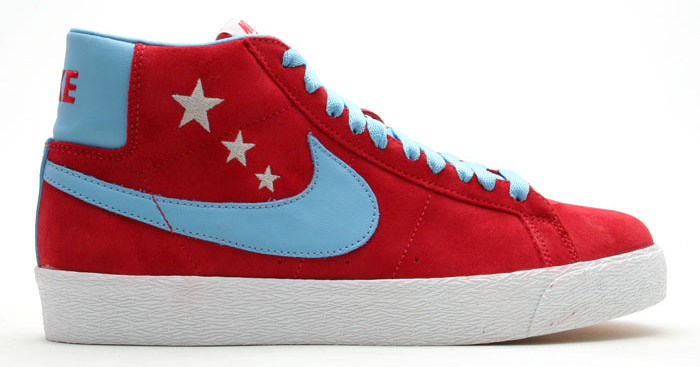 Rank: 9
Everyone's favorite 90's white rapper's American Flag themed wardrobe was the inspiration for these Nike SB Blazers.
---
FILA GH2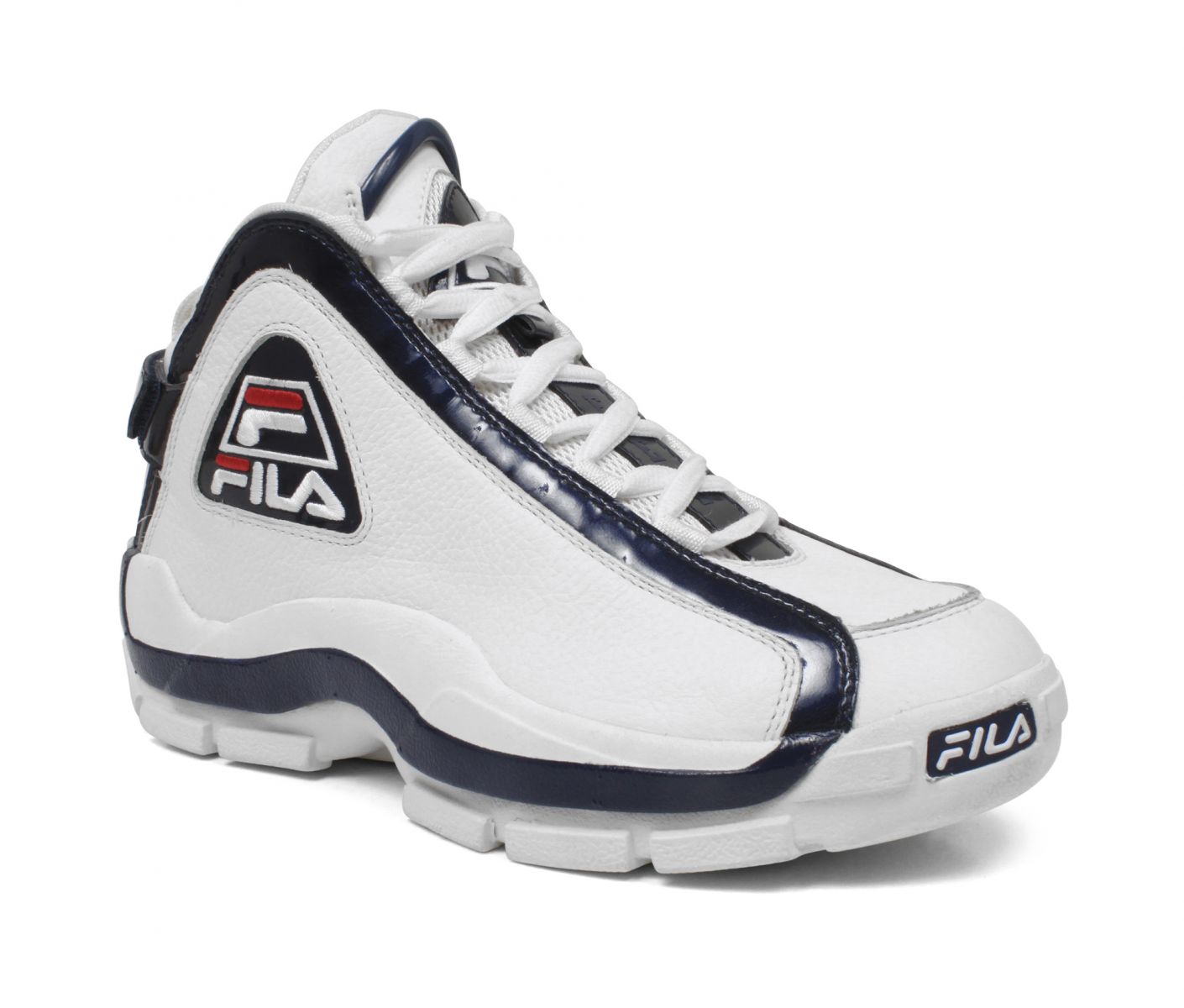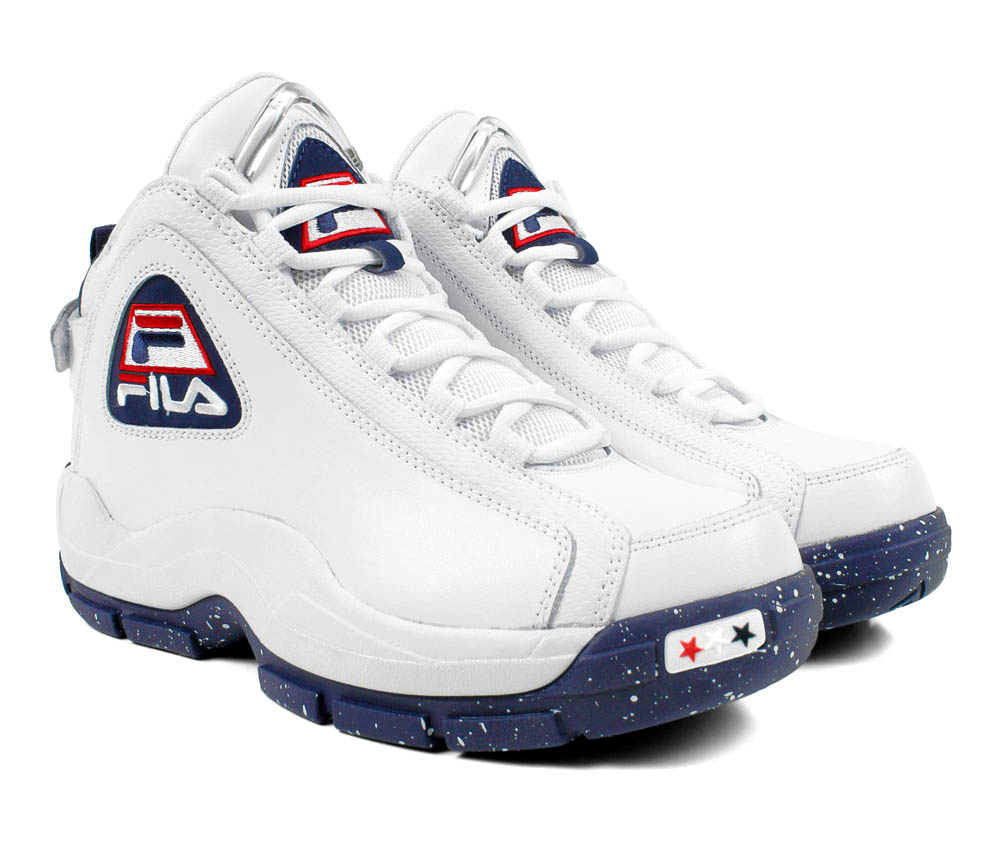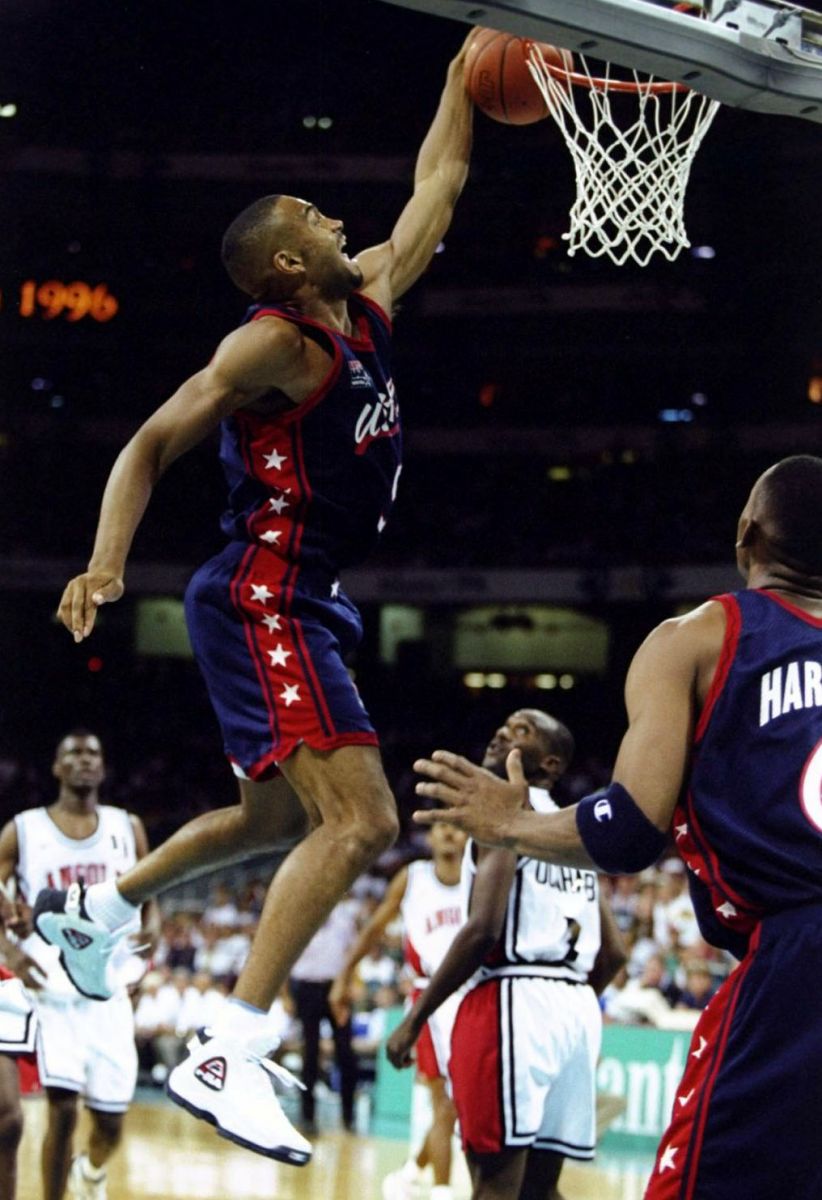 Rank: 8
Luckily for this countdown, Grant Hill played for the Detroit Pistons, so all of his FILA signature shoes came in red, white and blue. The GH2 is usually the favorite of his models, so it's the one that makes this list.
---
Nike Air Force 1 "2006 NBA All Star Game Sheed PE"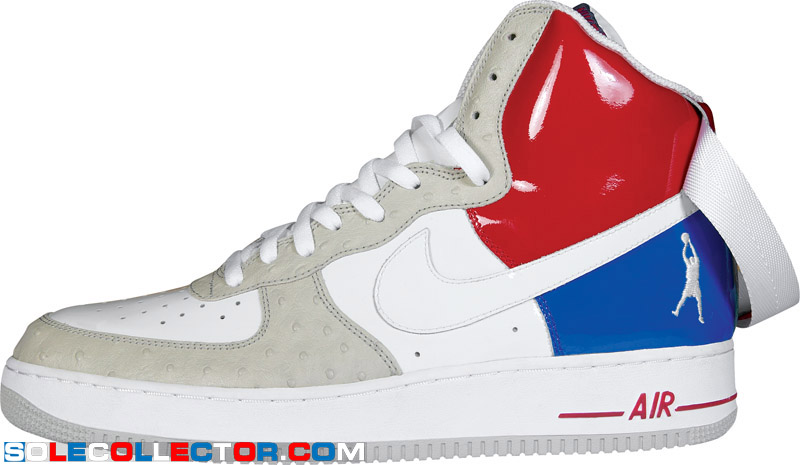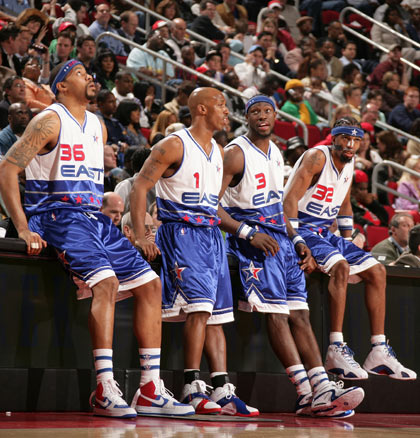 Rank: 7
We all know Sheed wore plenty of dope Air Force 1 throughout his career, but his 2006 All Star Game pair was one of the best. Complete with ostrich leather.
---
Reebok Question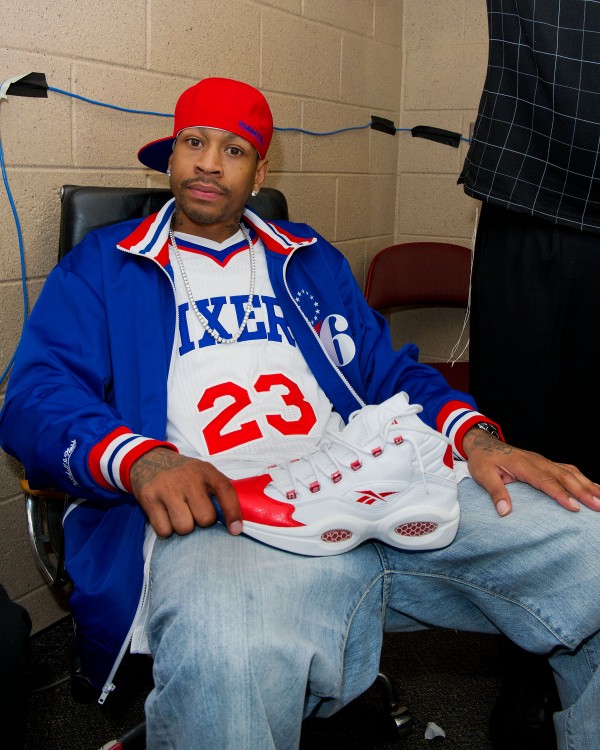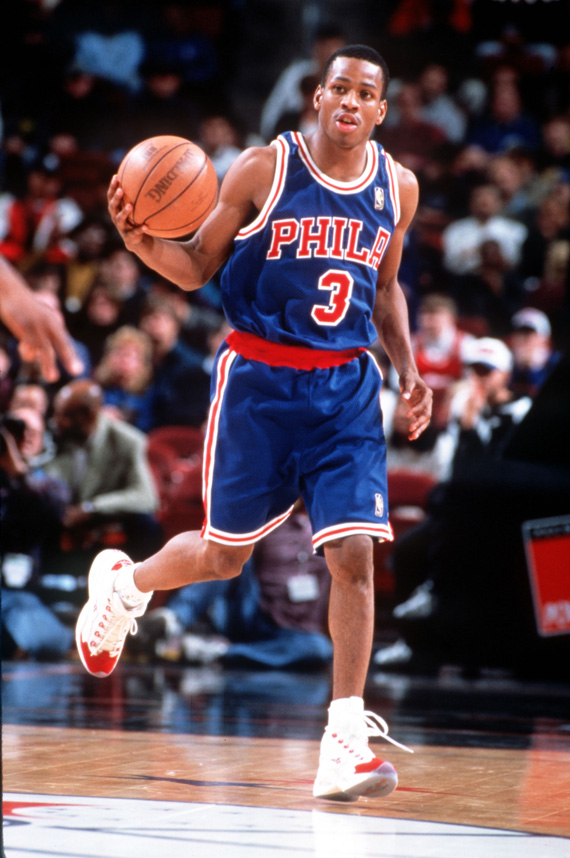 Rank: 6
Iverson's original Reebok Question in the white and red colorway makes it into the list on a technicality: the sole is icy blue.
---
Nike Air Force 1 "2006 NBA All Star"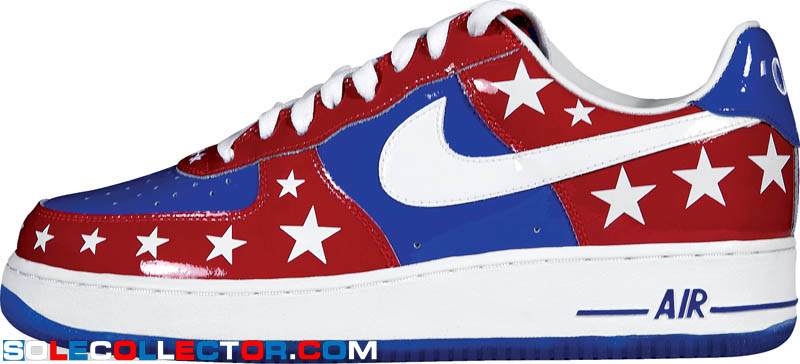 Rank: 5
The 2006 All Star Game brought not just one, but two AF1s to this list. Take one look at these and it's pretty obvious as to why they make it into the top five for 4th of July footwear. Uncle Sam himself could rock these.
---
Nike Zoom Flight 95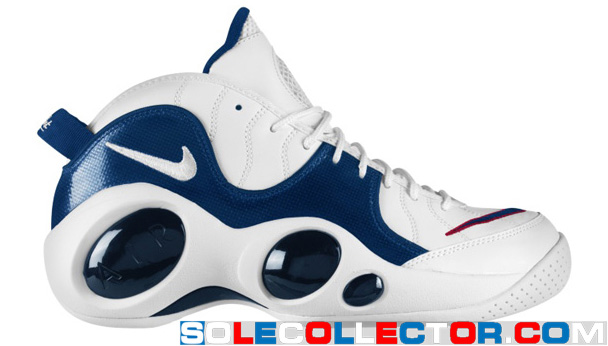 Rank: 4
The Zoom Flight 95 may be best remembered for its black and white carbon fiber look, but that wasn't the only colorway to release. The original white, navy and red colorway would look good with any patriotic outfit, so they make it into the list.
---
Air Jordan 7 "Olympic"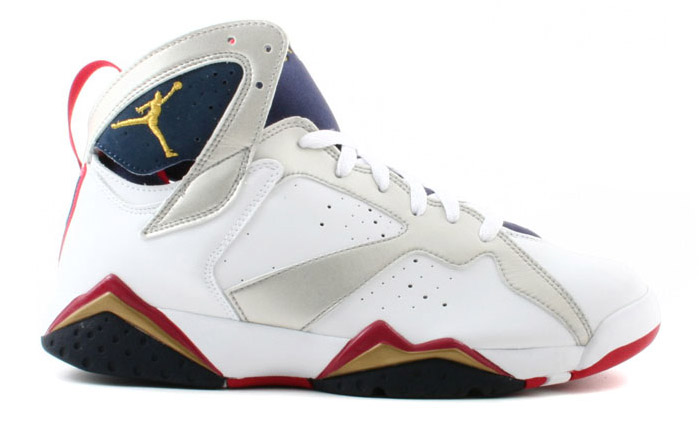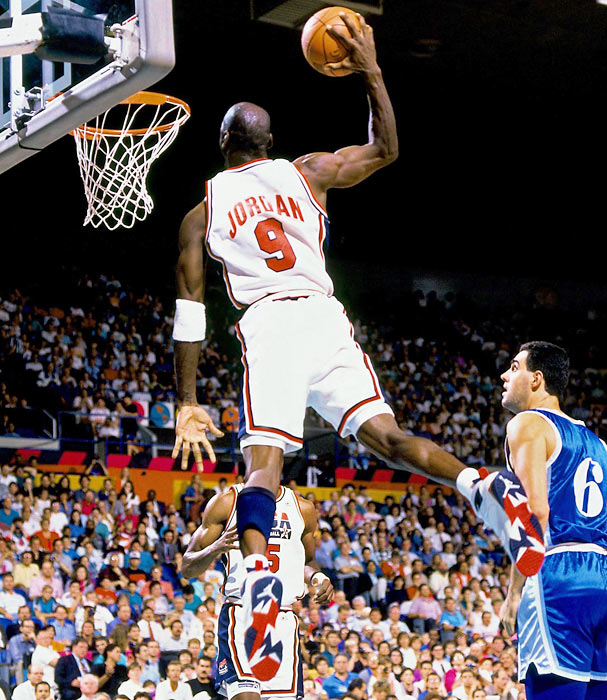 Rank: 3
You knew these had to be in the list somewhere. MJ's Dream Team shoe that he used to help destroy every other country in basketball at the 1992 Summer Olympics is as American as it gets!
---
Nike Air Force 180 "Olympic"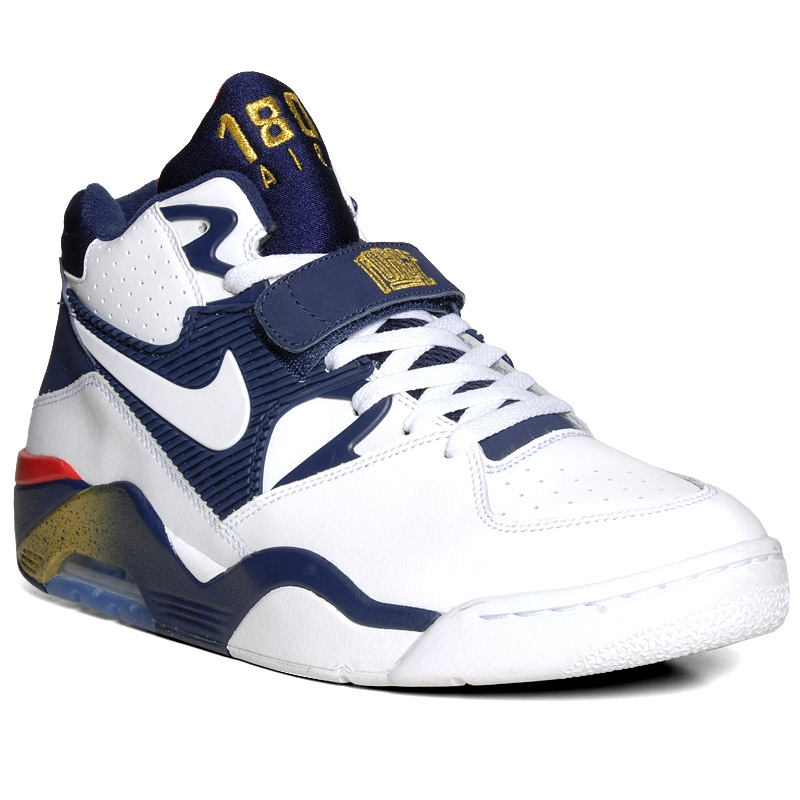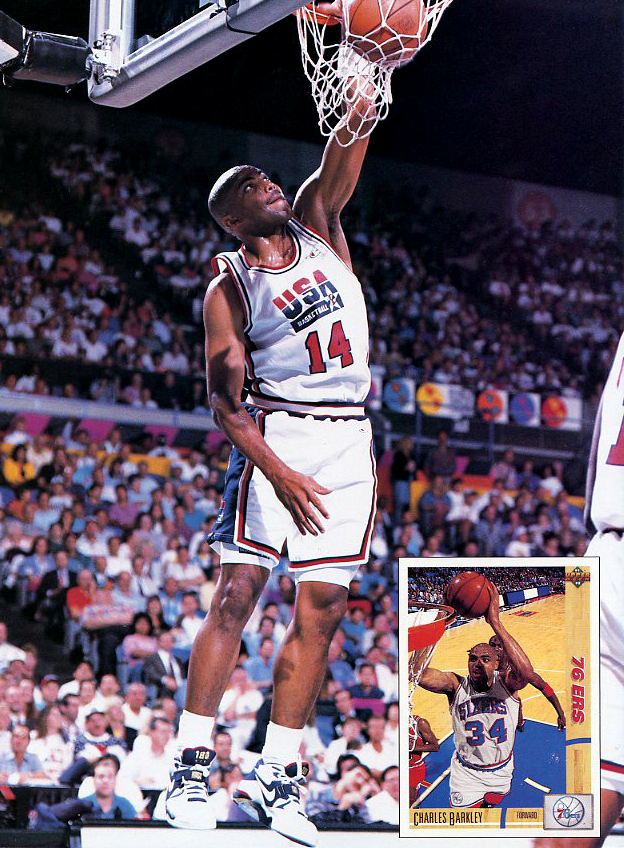 Rank: 2
Some of you will disagree with these over the Olympic Air Jordan 7, but what you may not remember is that Charles Barkley was actually the leading scorer on the Dream Team.
---
Air Jordan 3 "True Blue"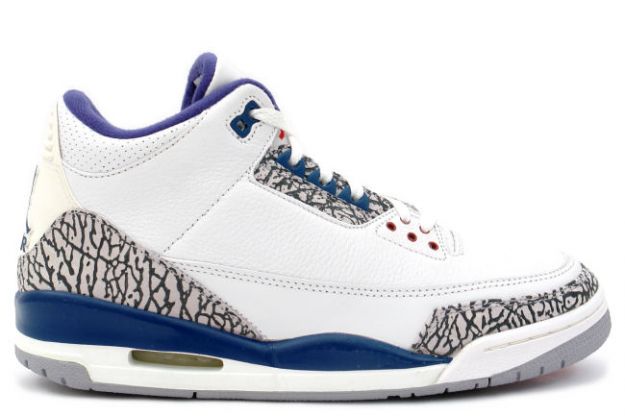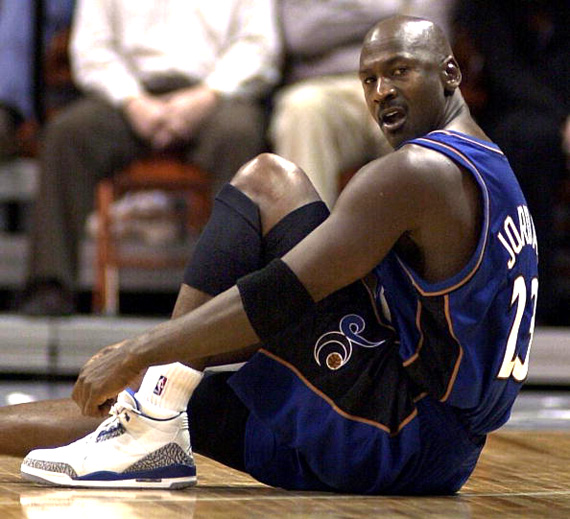 Rank: 1
It may not be the most obvious choice for #1, but the subtleness of this sneaker's patriotism is classy. Afterall, it's the red, white and blue version of one of the greatest sneakers ever, so why not? Countless sneaker heads will be seen wearing these on the 4th of July from now until...well, pretty much the end of time.
**Honorable mentions go to the "Olympic" Air Jordan 6 Retro, the "Bruce Springsteen" Nike SB Dunk High, and the "Gold Medal" Nike LeBron X**
scans via Kicks on Cards