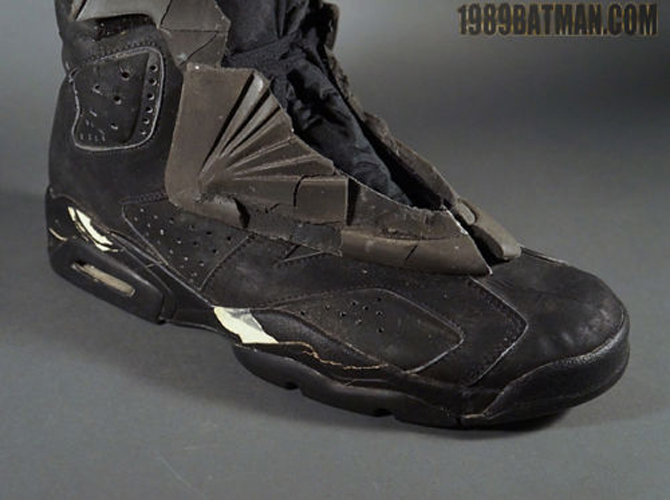 by Brendan Dunne
There are few Air Jordan 6 samples that have the historical significance of this one, which was created for Michael Keaton to wear in his role as the titular hero in 1992's Batman Returns.
The design was apparently the result of a collaboration between costume designer Bob Ringwood and Nike, who outfitted the standard Air Jordan 6 silhouette with an extended, armored look, to turn it into a proper pair of Bat-boots.
This one that's popped up on eBay, and is unfortunately a single right shoe, even features the signature of Michael Keaton in silver sharpie, which sort of makes up for all the wear on the now-crumbling prop.