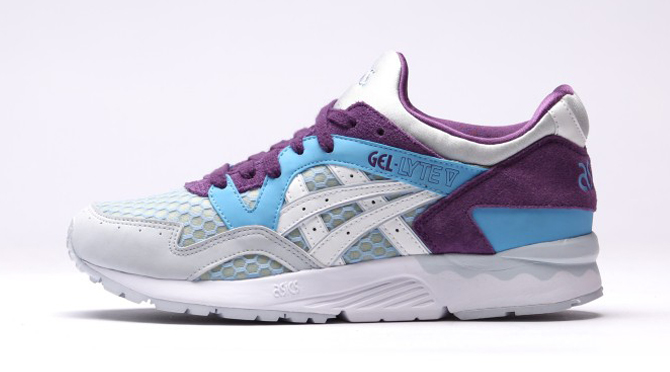 by Brendan Dunne
It seems a bit early for sneakers to be donning wintery hues given that we're in the middle of July.
And yet, here is the Asics Gel Lyte V in what's being called the "Rugged Winter" edition. Not only does the sneaker have a cool set of icy blue and white colors, but it's also got a hexagonal mesh overlay to it the likes of which otherwise hasn't been seen on this Asics shoe.
There is no firm sneaker release date for this pair, but the sneakers have already landed in Europe at Afew.