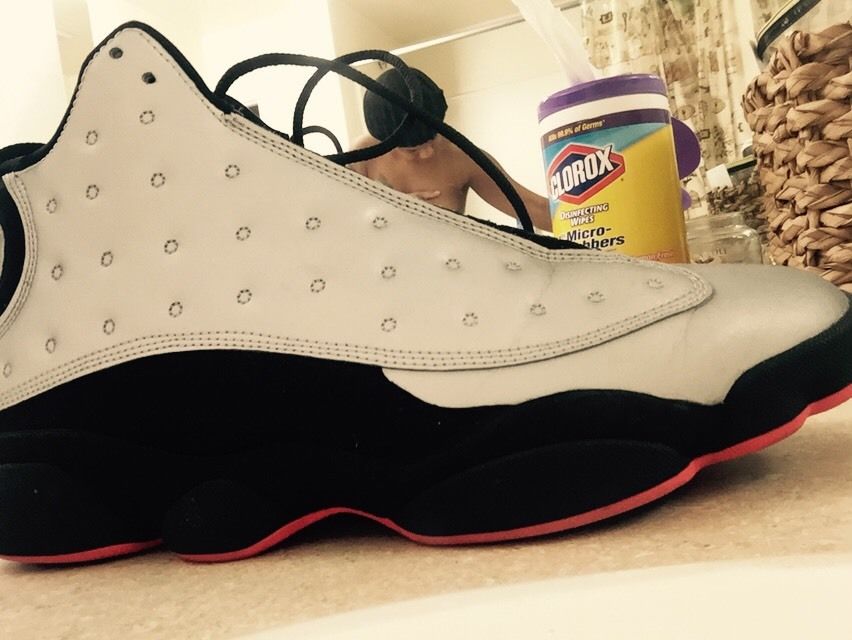 by Brendan Dunne
When selling Air Jordans on eBay, it's important to take nice photos in order to best present the sneakers.
There are a few good rules to follow: use natural light, make sure to show off all the angles of the shoe, etc. Also, you want to avoid doing your photo shoot in the bathroom naked in front of a mirror.
That last one didn't occur to seller blai_ka, who posted up this pair of the "3M" Jordan 13s without taking any care to double check the photos before posting. Apparently they didn't realize that the Jordans weren't the only reflective thing in the room at the time of the photo shoot. As a result, some NSFW angles were accidentally captured, angles that are almost as ridiculous as the bathroom countertop setting.
You'd hope that someone at eBay would catch something like this but, on the contrary, the auction is about to close without incident.
via thefarmerjones