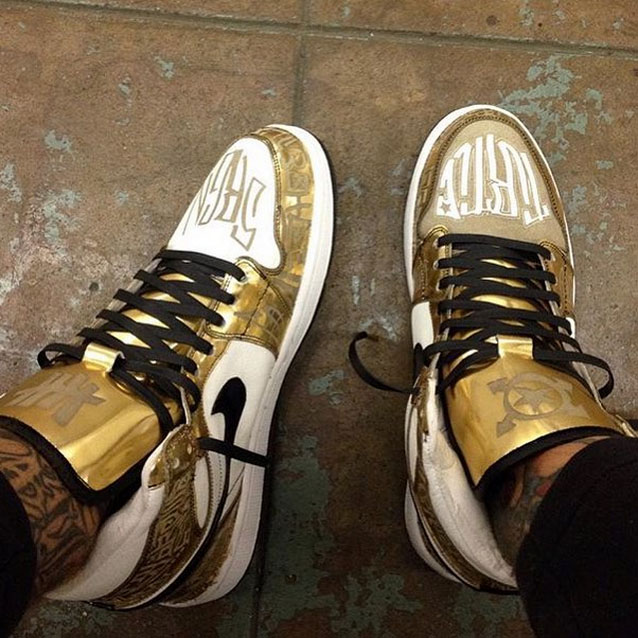 by Brandon Richard
In a 2006 episode Entourage, Jerry Ferrara's character Turtle famously hunted down a pair of exclusive Nike Air Force 1 sneakers designed by fictional artist Fukijama. He struck out on the kicks, as most of us do on a weekly basis, but ended up with a 1-of-1 custom after his buddy Vince phoned in a favor. A lot has changed in 9 years — now people hunt Ferrara down to bless him with special sneakers.
TheShoeSurgeon, one of the top sneaker customizers in the game, took the original Fukijama design to the next level. At Shoe Palace's Melrose grand opening event, he unveiled a new Air Jordan 1 custom for Ferrara, styled after his one-of-a-kind Forces. He even added the laser details and provided a custom box bearing the Turtle logo.
Posting a picture of the custom shoes on Instagram, Ferrara added the caption, "Big thank you to @theshoesurgeon for the handmade Jordan 1's. You are a true artist. Fukijama would be proud."
Deserving praise for delivering one of the all-time great customs.