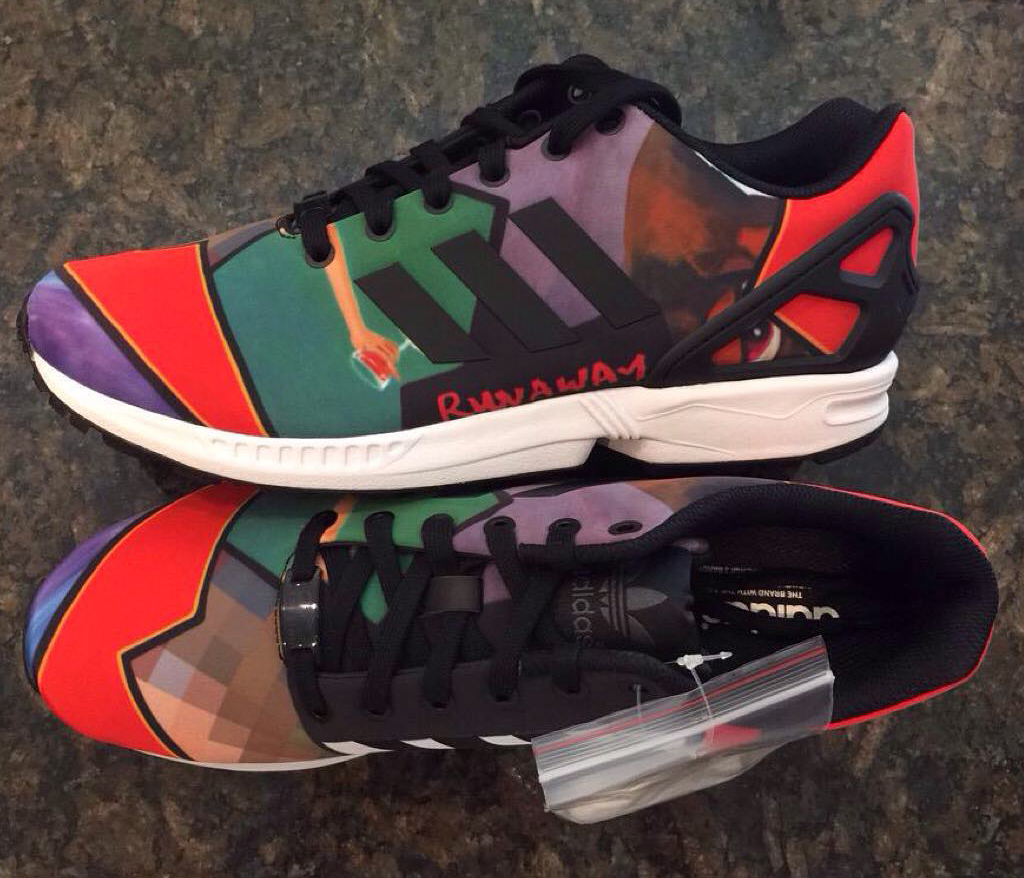 by Brendan Dunne
While the adidas miZXFLUX app is one of the most powerful tools out there for sneaker customization, there are some limits to what it can do.
The app, which lets users create sneakers with photos printed directly on them, won't allow copyrighted images, and each pair must be individually approved. How then did this design by Instagram user theairmaxwell, clearly a riff off Kanye West's My Beautiful Dark Twisted Fantasy album art, make it through?
The look stretches out and obscures some of the art, so it's possible that whoever approved this pair didn't even recognize the source material. Then again, the sneakers say "Runaway" right on them, so that should have been a clue.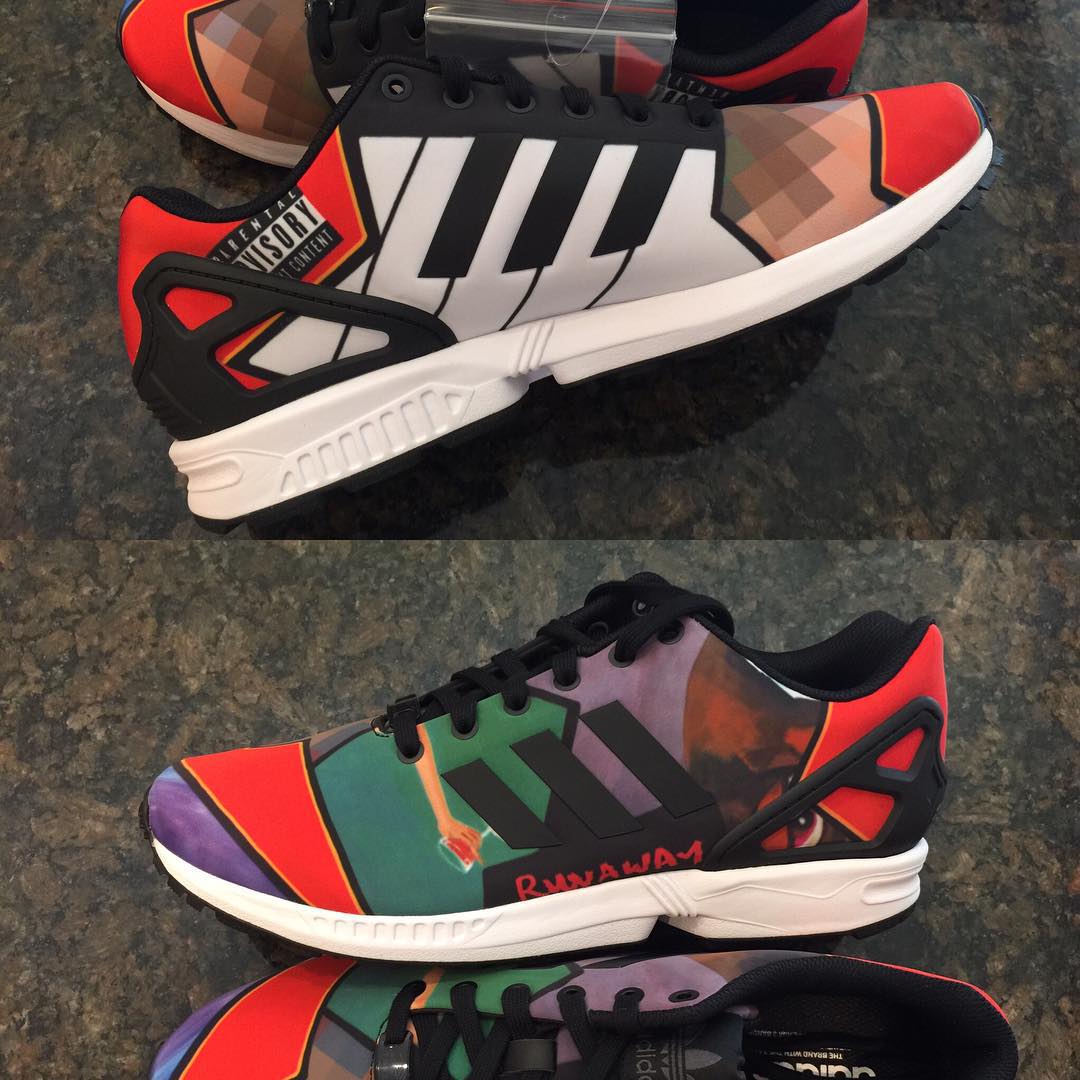 This isn't even the only piece of evidence out there that the gatekeepers of the miZXFLUX app are slacking. The video below shows off a wild Dragon Ball Z x adidas ZX Flux design that is definitely guilty of some copyright infringement.
If the people approving these are slacking, perhaps now is the ideal time to slip through all sorts of offensive adidas ZX Flux designs.