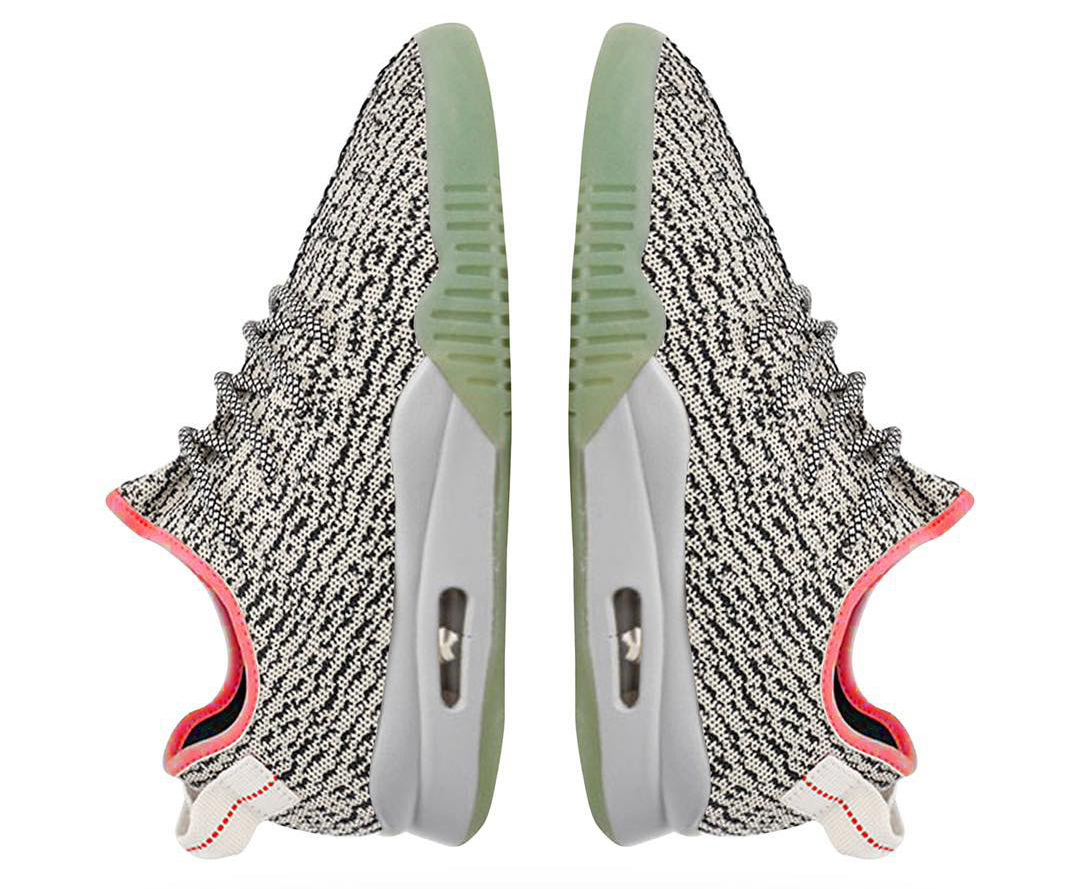 by Brendan Dunne
What kind of Yeezy sneakers would we be seeing had the relationship between Kanye West and Nike not gone sour?
Unfortunately the world will never know, but these Photoshops kind of provide an idea of what the intersection between his new adidas Yeezy Boosts and his old Nike Air Yeezys would look like. The renderings, from Crepe Tees UK, extend the idea of the Yeezy line featuring retro tooling, with the 350 and 750 Boost uppers paired with ancient Nike soles. There's also a Huarache Boost style design thrown in for good measure.
Now the only question is: how long is it going to take for a custom sneaker creator to make these a reality?