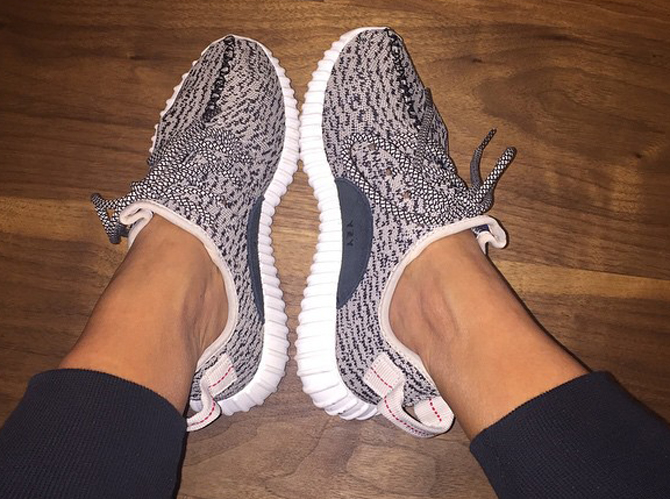 by Brendan Dunne
It kind of goes without saying that Kim Kardashian has access to plenty of spare pairs of adidas Yeezy Boosts.
She's being particularly generous with them today by giving one pair out to someone she calls "such a loyal fan!" This fan, mentioned in the below tweet, has the hilarious handle @MolestMeKardash, so it's not entirely surprising that they are loyal to Kim. Perhaps even more amusing is that the person behind the account went through the trouble of locking down the email address "molestmekardash@gmail.com."
Hey, at least it got them a free pair of adidas Yeezy 350 Boosts.
Happy Birthday @MolestMeKardash You have always been such a loyal fan! I have a pair of Yeezy 350 boosts for you!!! DM me your address! Xoxo

— Kim Kardashian West (@KimKardashian) July 14, 2015
UPDATE 7/22: As promised, Kim sent Yeezys to one of her biggest fans on Twitter. Not only did Felipe Munoz receive adidas Yeezy 350 Boosts, but they were dual-signed by both Kim and Kanye, with a message of appreciation written on the box.