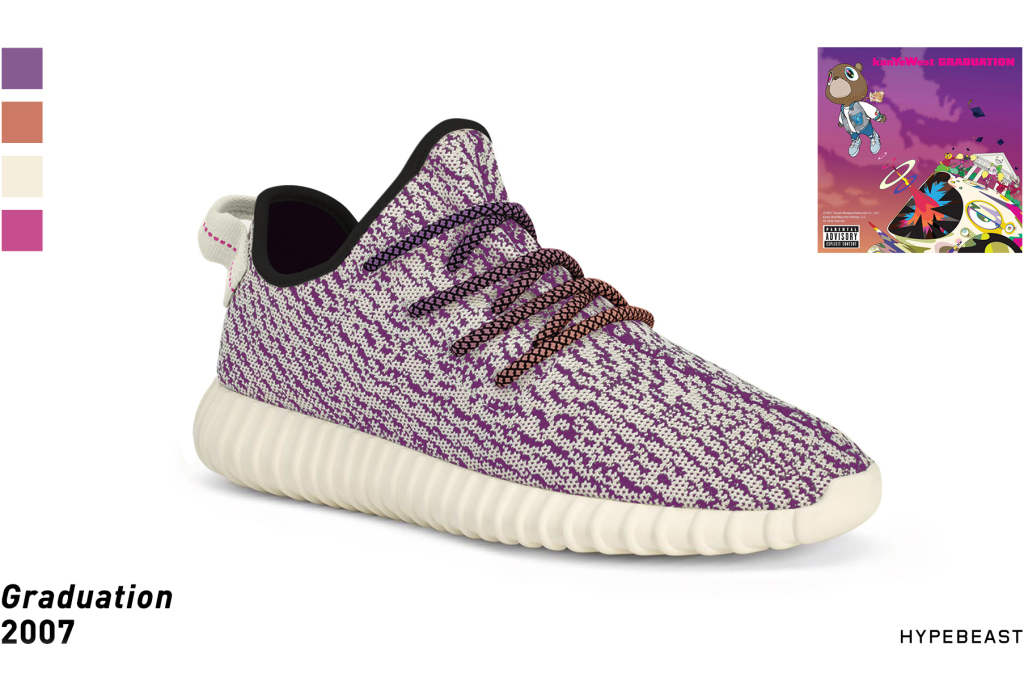 by Brendan Dunne
The adidas Yeezy 350 Boost, along with Kanye's adidas line in general, hasn't been allowed to get very colorful yet.
It's unclear if it ever will – Ye has sort of moved past that phase in his design career and is on to more muted things. Imagining what some more colorful Yeezys might look like, more specifically what Yeezys inspired by Kanye's discography would look like, is this set of illustrations.
See the rest of these adidas Yeezy 350 Boost renderings at Hypebeast.