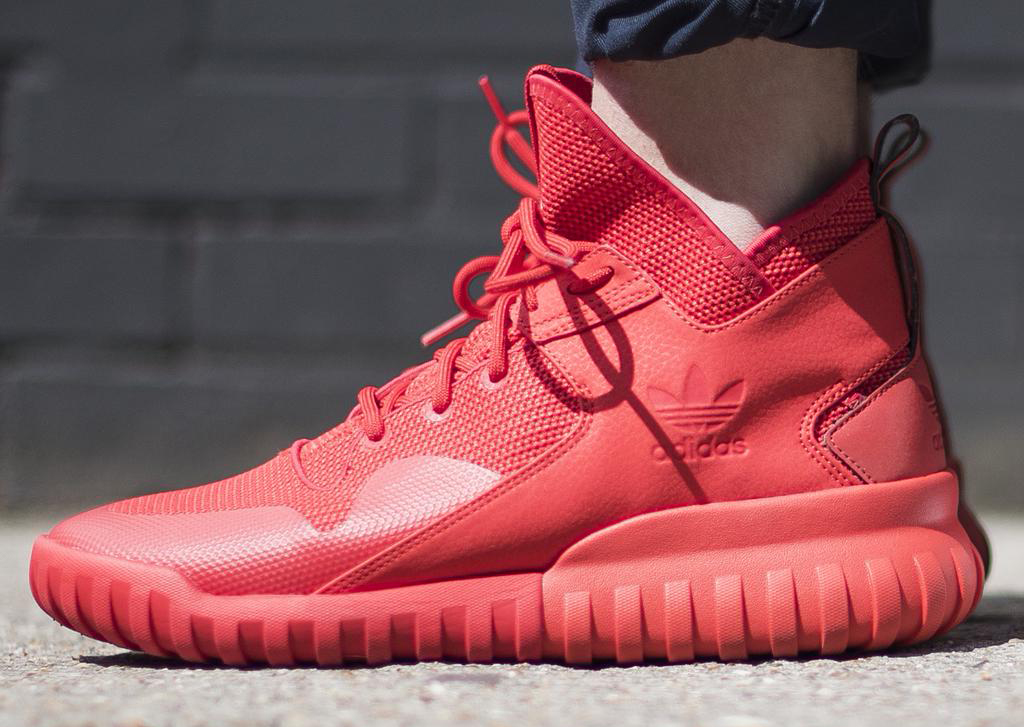 by Brendan Dunne
In case you hadn't noticed, the adidas Tubular line is about to see a big expansion in its number of silhouettes.
The big explosion will go down in 2016, but there are some new Tubular designs set to show up before then. One of them is the adidas Tubular X, a sneaker that's been promised by Foot Locker EU as arriving in August. It's safe to say the shoe gets its "X" name from the shape of the support piece at the back.
Foot Locker appears to be giving this pair the nickname "Circular," which could be misconstrued as a reference to how Kanye's design influences have come full circle between the all-red and the Yeezy-like shape.