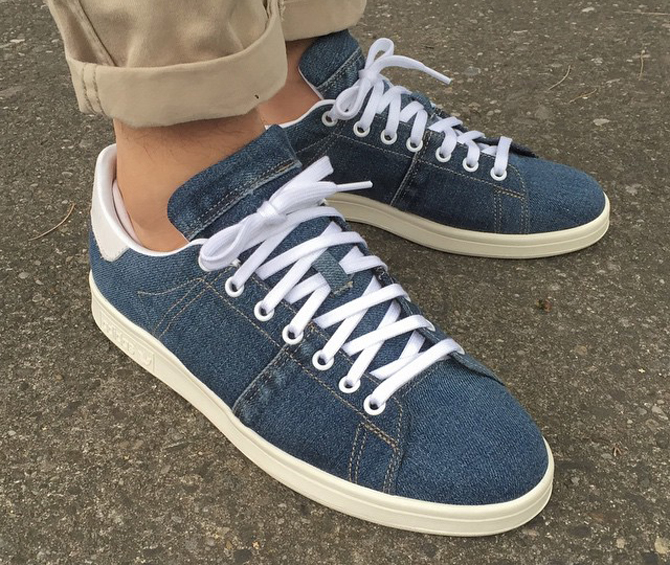 by Brendan Dunne
The adidas Stan Smith has had some denim releases before, but none quite like this.
The bad news is that this pair, spotted on the feet of adidas Originals designer Sam Handy, is a custom creation. The shoe does away with the standard perforated Three Stripes branding across the side and covers it up with some selvedge denim.
While it's unfortunate that this sneaker will never be a retail release, it's still interesting to see what sort of custom stuff actual adidas designers come up with in their spare time.