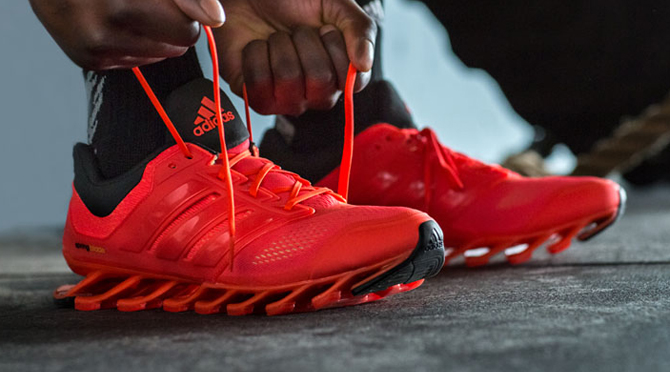 by Brendan Dunne
A class action lawsuit filed against adidas claims that its Springblade sneakers are falling apart.
According to court papers, there's a seam in the middle that easily rips from the sole. Edward Ruffo, the man who filed the suit, claims that all the pairs of Springblades that he's bought have fallen apart after use on a treadmill. Ruffo also says that one of the pairs he used broke down after a single use outdoors. Which begs the question, why did this guy keep buying Springblades?
Court papers say that adidas didn't respond to Ruffo's demands for a refund.
Customer reviews online confirm the story of the shoes frequently falling apart.
The class action suit against adidas seeks damages that will be determined at the time of the trial.
via NY Daily News