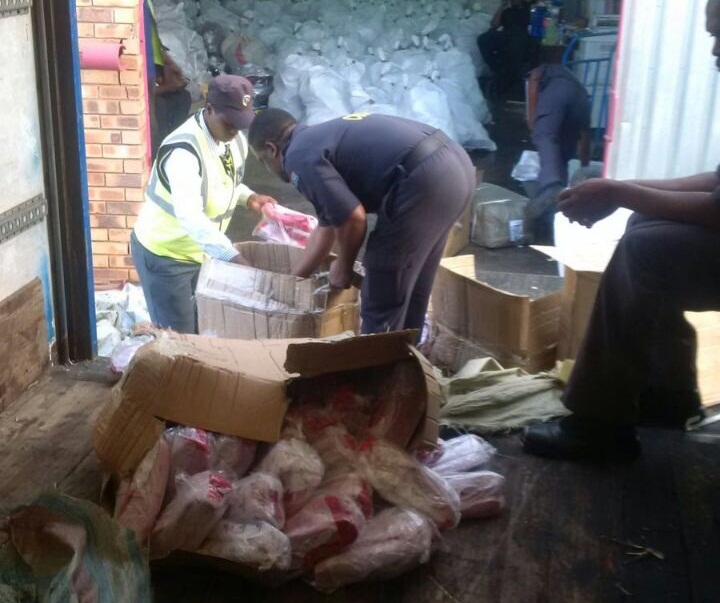 by Brandon Richard
In what's being described as the biggest bust with the largest value ever at the Lebombo border post, South African Revenue Services (SARS) officials say they seized approximately 14,167 pairs of potentially counterfeit sneakers. The value was placed at $11.3 South African rand, about $910,637 in U.S. dollars.
The sneakers, sent from Mozambique, were discovered by customs officials when they stopped a truck in the cargo bypass area. According to reports, documentation provided by the driver indicated that the truck's trailer was empty, but the sneakers were discovered after further inspection.
Officials retrieved 6,884 pairs of Converse Chuck Taylor All Stars, 3,415 pairs of adidas, 2,948 pairs of Nikes and 920 pairs of Puma. The sneakers were detained pending Intellectual Property Rights (IPR) verification. Officials also detained the truck to determine if its liable for forfeiture.
"This is a major seizure by SARS Customs who implement daily inspections at all Ports of Entry in an effort to foil the smuggling of goods," SARS said in a statement. "SARS will continue to work with other law enforcement agencies to protect the country and its citizens by disrupting organized crime and reducing illicit trade activities."
via enca