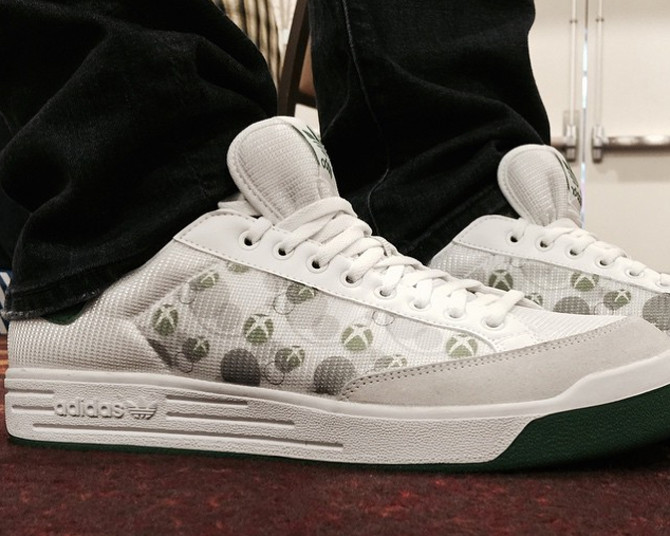 by Brendan Dunne
E3, the video-game industry's most celebrated trade fair, isn't a place that people usually look to for sneaker debuts.
But it makes sense that this pair, an Xbox x adidas Rod Laver, would show up there given the console connection. The special edition plants the Xbox logo across the mesh panels on the side of the adidas Rod Laver upper, giving the shoe a rare graphic treatment.
The sneakers were worn by Jeff Rubenstein, who is a senior Xbox evangelist at Microsoft. Rubenstein hasn't given any details on the sneaker, but it's likely a friends and family one rather than a retail release.