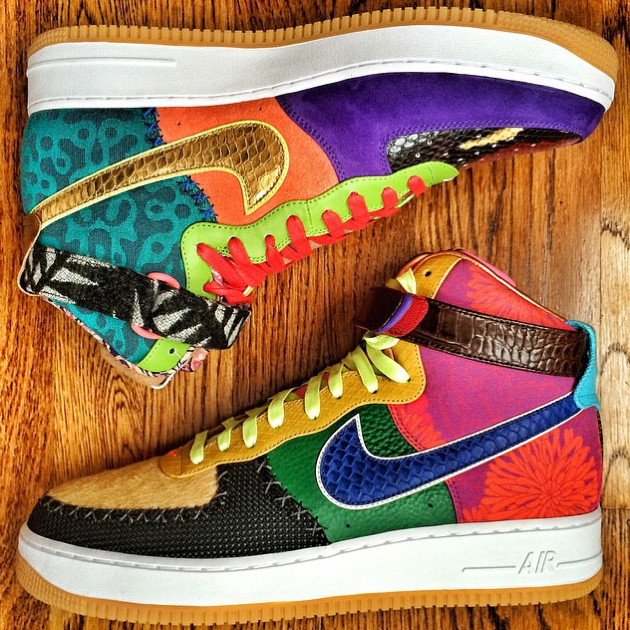 by Brendan Dunne
It's only right that AF1 aficionado DJ Clark Kent be one of the first to show off a pair of Nike Air Force 1s from the returned Bespoke program.
He's made use of the Nike Air Force 1 High silhouette, which wasn't previously available. Clark's design manages to show off a pretty wide range of what's available on a pair of Bespokes by virtue of its "WTF" approach that doesn't appear to have any two pieces on the sneakers using the same material – save for the soles, which are both white/gum.
The new Nike Bespoke program is also offering up the Nike Air Max 1 for customization, although nobody has shown off a pair of those yet.