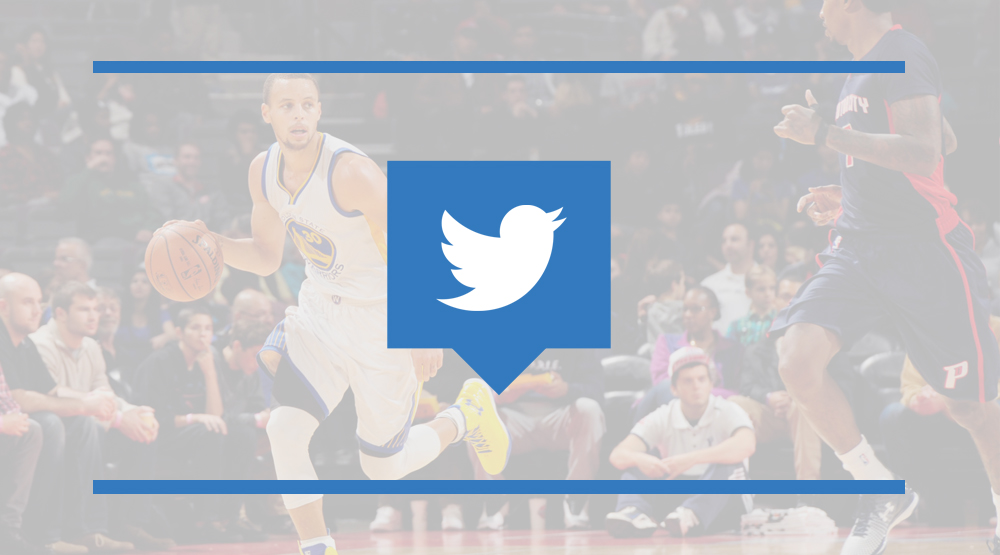 Stephen Curry is in the midst of the most successful season of his NBA career. Not only did he lead all voting for the All-Star Game and capture league MVP, but he's also in the middle of an NBA Finals run where his Golden State Warriors are heavily favored over the injury-riddled Cleveland Cavaliers.
Regardless of the outcome of the Finals, there's no denying Curry has made the jump from "star" to "superstar." And similar to other big superstars, Curry leads his own signature sneaker line. What's not so similar however is the company that endorsement deal is with. While Nike and adidas have basically written the book on sports marketing, Curry is the first elite-level basketball player even signed to Under Armour.
If he were still with Nike, we may be able to imagine what'd come next as far as taking his marketing to the next level. But with UA being so new to the game, we're entering uncharted waters. To explore this topic, we posed the question seen above to our Twitter followers: How should Under Armour capitalize on the success Steph Curry's MVP season? Below are some of the best responses.
@SoleCollector use it to help build their lifestyle market. MVP win was big, helping him move from regional to national athlete.

— TBlake (@TheRealTBlake) June 8, 2015
@SoleCollector Release the Curry One low-tops now. Please...

— Greg Gottfried (@gott31) June 8, 2015
@SoleCollector by letting him sign to Nike so I can want his shoes.

— looooop (@BrentAtLooooop) June 8, 2015
@SoleCollector @StephenCurry30 good opportunity for @UnderArmour to make @Nike look like pro wings

— High_end_LowLife (@roguepittbull) June 8, 2015
@SoleCollector @StephenCurry30 launch his brand like Nike did Lebrons but keep everything in a reasonable range for sales

— Lil Slim (@AvandreH) June 8, 2015
@SoleCollector 1. Make a different UA logo for footwear, that logo doesn't work on shoes 2. Steal mkt'ing team from Nike

— Shia LaFlame (@Zareh_Baboomian) June 8, 2015
@SoleCollector @StephenCurry30 @AskTeamUA Release versions of the Curry One with leather and suede, and restock the released colorways!

— Dylan Pulver (@dylanpulver23) June 8, 2015
@SoleCollector @StephenCurry30 make his shoes in preschool sizes lol. Tried to find a pair for my nephew's bday...Ended up w/ a pair of KD's

— Jarar Hussain (@jararhussain) June 8, 2015
@SoleCollector make a shoe with the names of all the starting point guards that he DIDN'T play against this playoffs

— Kellen Mira (@KMira808) June 8, 2015
@SoleCollector @StephenCurry30 hire Sonny Vaccaro @UnderArmour

— MNM Vintage Wear (@MNMVintage) June 8, 2015
@SoleCollector @StephenCurry30 make the curry customizable

— Carson (@CarsonCoon) June 8, 2015
@SoleCollector @StephenCurry30 By getting more top players to the brand and pumping out Curry 2's

— 24voltlord (@24voltLord) June 8, 2015
@SoleCollector Drop clothing with just the SC30 logo, keep it stupid simple. Too much going on in the tees UA put out pic.twitter.com/8Y1HnsZed8

— Mark Perez (@MarkNPerez) June 8, 2015
@SoleCollector here's a few things they can try... Get the youth involved PEs for UA endorsed schools Do a commercial/campaign with Riley!

— Sneakerology (@Sneakerology) June 8, 2015