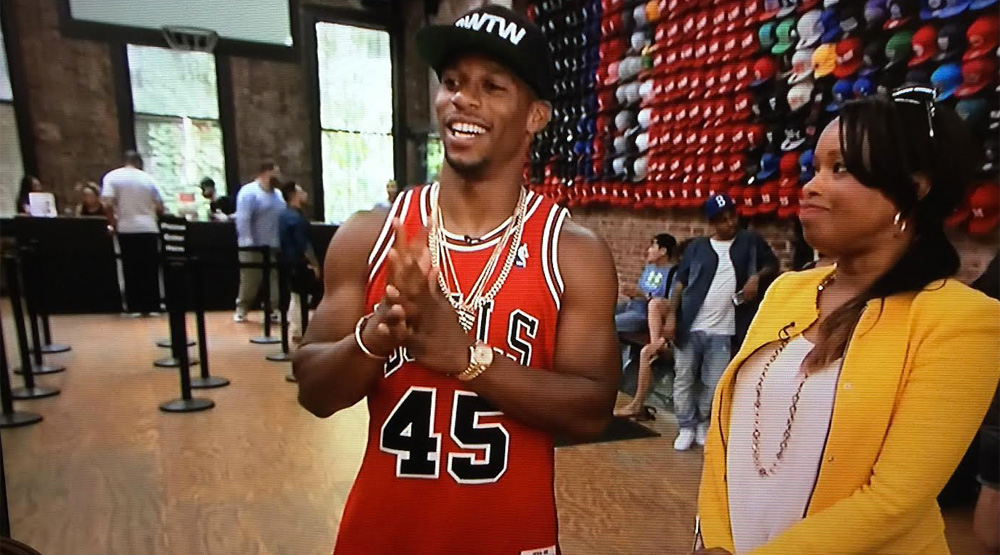 by Brandon Richard
Tonight, Showtime aired its much talked about 60 Minutes Sports report on sneakerheads, covering the culture from all angles. The piece featured a segment with New York Giants wide receiver Victor Cruz, confirming that he will soon have his very own Nike signature shoe.
According to Pam Oliver, the Nike Air Cruz will make its retail debut this fall. No pictures were shown and no other details were given. Dino Hatfield (@Baltsneakershow) has gone on record as saying that the Air Cruz won't be a "football shoe," but rather a Nike Sportswear trainer without a cross-strap.
The Cruz sig has been in the news since court documents in Nike's $10 million lawsuit against its 3 former designers went public last December. Documents allege that Marc Dolce, possibly the lead designer of the Air Cruz, sent himself files of an unnamed Victor Cruz project before leaving for adidas. The lawsuit is still pending.
An unfortunate element of the fallout from the lawsuit is Nike distancing themselves from Dolce-led projects. For example, the Nike Air Pippen 6 has been blatantly under promoted since launching earlier this year. If Dolce is responsible for the design, Nike may not be as aggressive with the marketing as they usually would be.
Whatever the case may be, Cruz is a legit sneakerhead who is very in tune with the culture. He'll likely be as hands-on as possible with the direction of his line, which will hopefully last longer that the Zoom Revis. Expect more questions to be answered as the launch approaches.