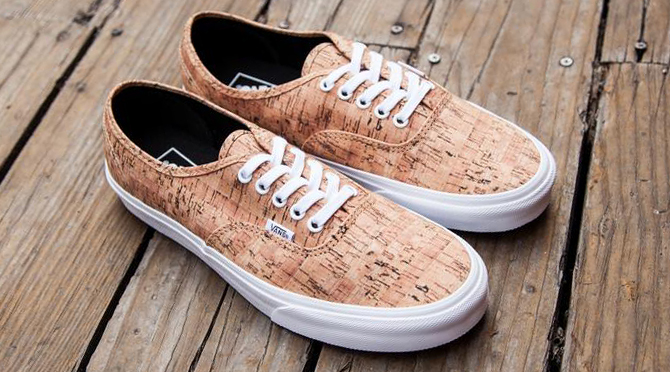 by Brendan Dunne
The cork sneaker trend continues to spread, with Vans being the latest brand to jump on the bandwagon.
It recently released this take on the classic Vans Authentic silhouette, which features full cork uppers. This material has not been without its detractors – plenty of complaints have been lodged about Nike's cork sneakers regarding how quickly the material deteriorates. Unsurprisingly, there's even a review of these Vans on the brand's website featuring a similar complaint.
Anyone looking to wear some cork sneakers regardless can find this pair via Vans.