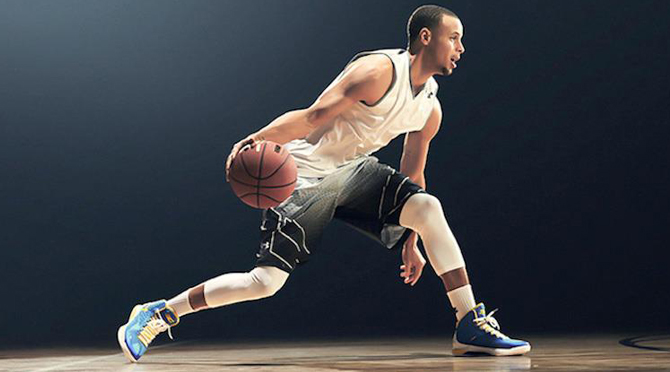 by Brendan Dunne
It's no secret that reigning NBA MVP Steph Curry is the most important thing going for Under Armour's basketball business.
It makes sense then that the brand will be heavily invested in telling stories about Steph and sculpting an identity for him. The sportswear brand is already thinking up how it will be billing Curry in the future, as it moved to trademark a handful of new terms relating to the Warriors point guard in late May. ESPN reports that UA filed for the rights to the following slogans to be used in connection with Curry:
Fall Back
The Game's New Creative Genius
The Patron Saint of Underdogs
Baby-Faced Assassin
The League's Most Unguardable Player
These trademarks are intended for use on apparel, footwear, eyewear, and headwear relating to the Stephen Curry Under Armour line.