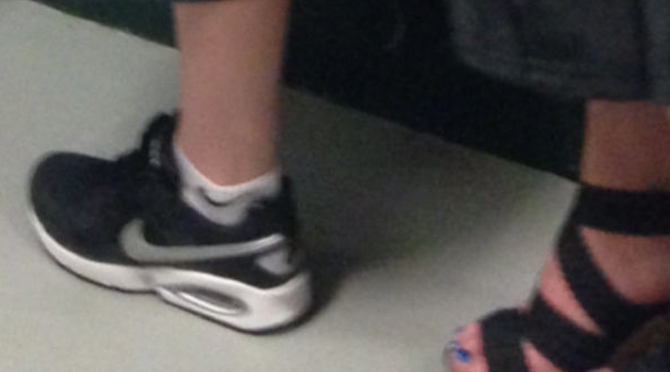 by Brendan Dunne
They are very serious about the uniform guidelines at Paul VI Catholic High School in Fairfax, Va.
So serious that the school denied a graduating senior from getting her diploma after the girl wore the above pair of sneakers to graduation. The girl, referred to only as Rachel in the Jezebel report on the incident, says that the school warned students that they'd need to wear "appropriate" footwear for the ceremony and that "casual shoes" were not allowed. Rachel decided not to wear high high heels because she was afraid she might fall.
Instead she chose the generic pair of Air Max shown above, which caused school administrators to pull her out of line when she went to pick up her diploma and let her know that, because of her offending footwear, she would have to serve a day of detention over the summer.
Rachel's mother insists that her daughter did nothing wrong, and says that she won't be doing the summer detention.
Paul VI Catholic High School is also withholding Rachel's transcripts until she completes the detention for the sneaker infraction.