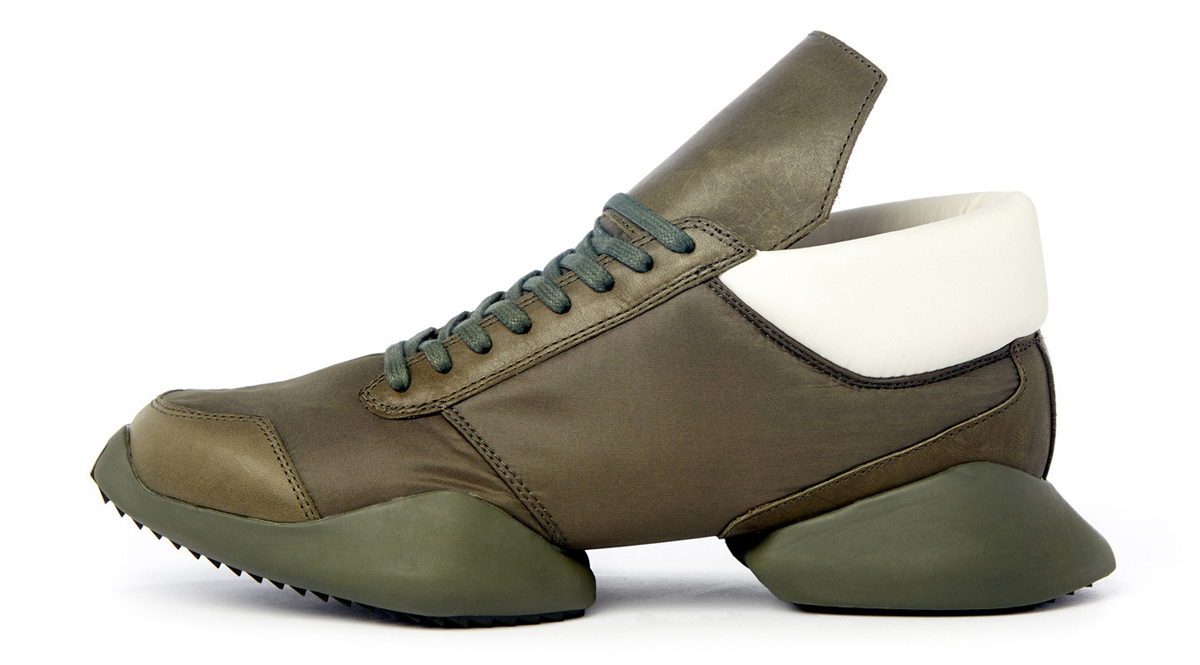 by Brendan Dunne
Rick Owens is one of those adidas collaborators that's not really interested in remaking old adidas Originals silhouettes.
Instead he's been pushing the envelope in strange new directions – something he'll do again with this new group. His instantly recognizable runner silhouettes return with a couple new twists, including one that introduces an attached zipper pocket around the ankle.
Watch for this new group of Rick Owens x adidas sneakers to hit stores starting in Feb., 2016.