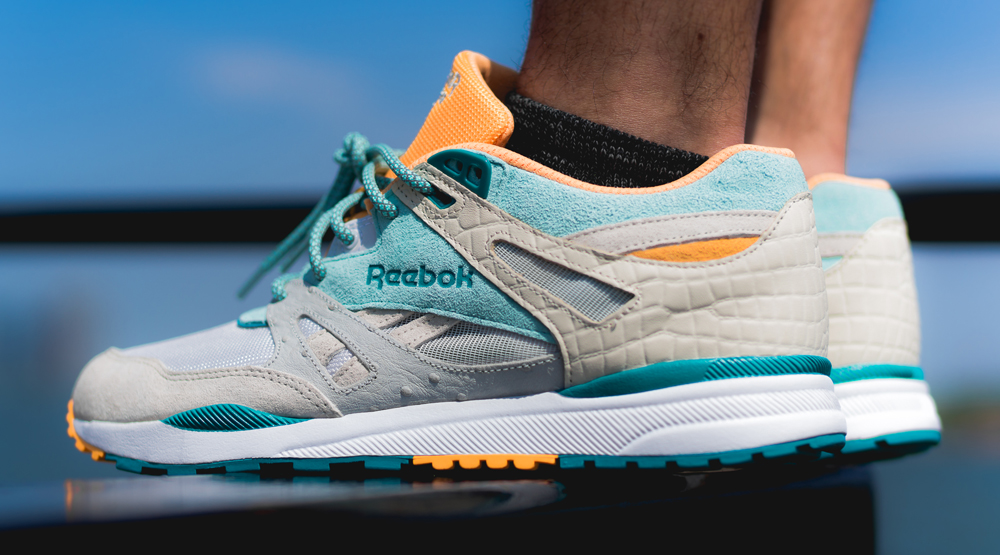 by Brendan Dunne
The Reebok Ventilator's worldwide tour will stop in Teaneck, N.J., courtesy of this "Four Seasons" pair from Packer Shoes.
The shop's copy on the sneakers suggests that it's one of four pairs coming, this one being the "summer" entry into the four-shoe pack. What's unclear is whether all four of them will be Reebok Ventilators or whether Packer and co. will stretch the treatment out to different silhouettes.
The Packer Shoes x Reebok Ventilator "Four Seasons" summer pair will release on Saturday, June 13 via Packer Shoes at 12 am midnight online and 12 pm noon in-store.