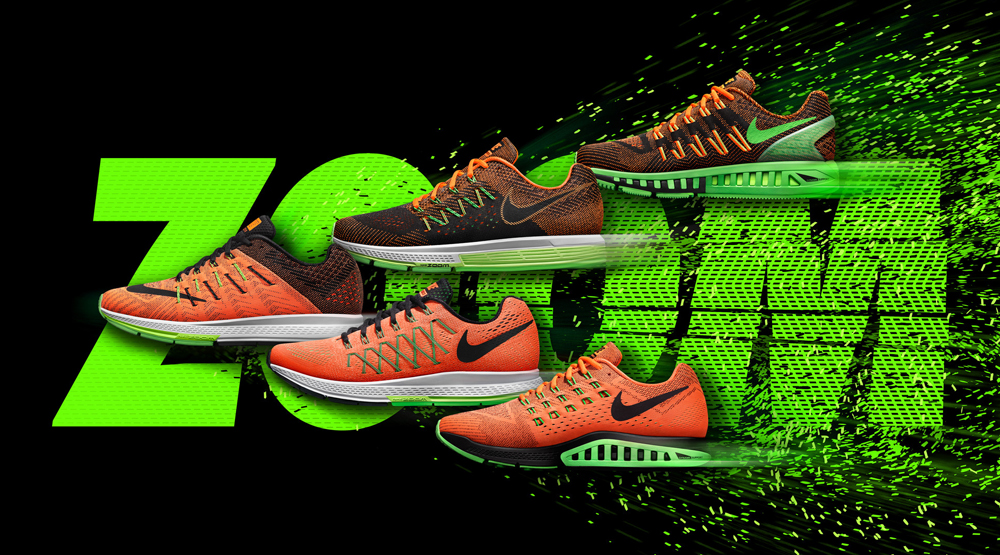 by Brendan Dunne
The whole aim of Nike's Zoom Air technology is speed, so it should stand to reason that its latest crop of runners hinging on that innovation would be its fastest ever.
The group is made up of the Nike Air Zoom Pegasus 32, the Nike Air Zoom Elite 8, the Nike Air Zoom Odyssey, Nike Air Zoom Structure 19, and the Nike Air Zoom Vomero 10. The sneakers all fit slightly different running styles, but all aim at increasing the speed of the wearer.
These sneakers will show up at Nike stores over the next couple of months. The Nike Air Zoom Pegasus 32 and Air Zoom Vomero 10 are already in stores, the Air Zoom Elite 8 releases on July 2, the Air Zoom Odyssey on August 4, and the Air Zoom Structure 19 on October 1.