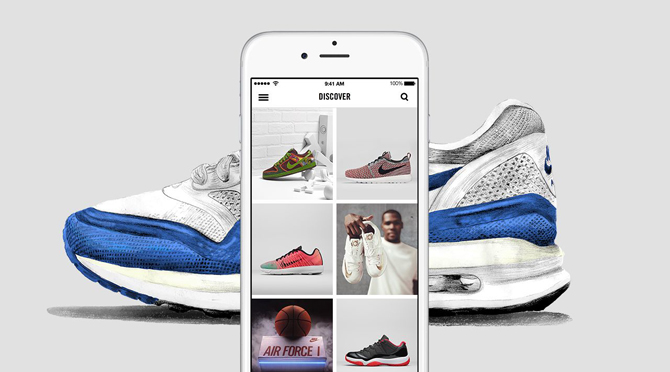 by Brendan Dunne
The Nike SNKRS app hasn't fared too well since being released to the public.
Since releasing to the public on May 21, the app has 307 ratings on the iTunes that collectively average around one and a half out of five stars. The stats look slightly better when the closed beta is taken into account – the app has 585 ratings under the "all versions" view on the iTunes App Store that average two and a half stars.
Below are some samples of the reviews that can be found for the app in the iTunes App Store.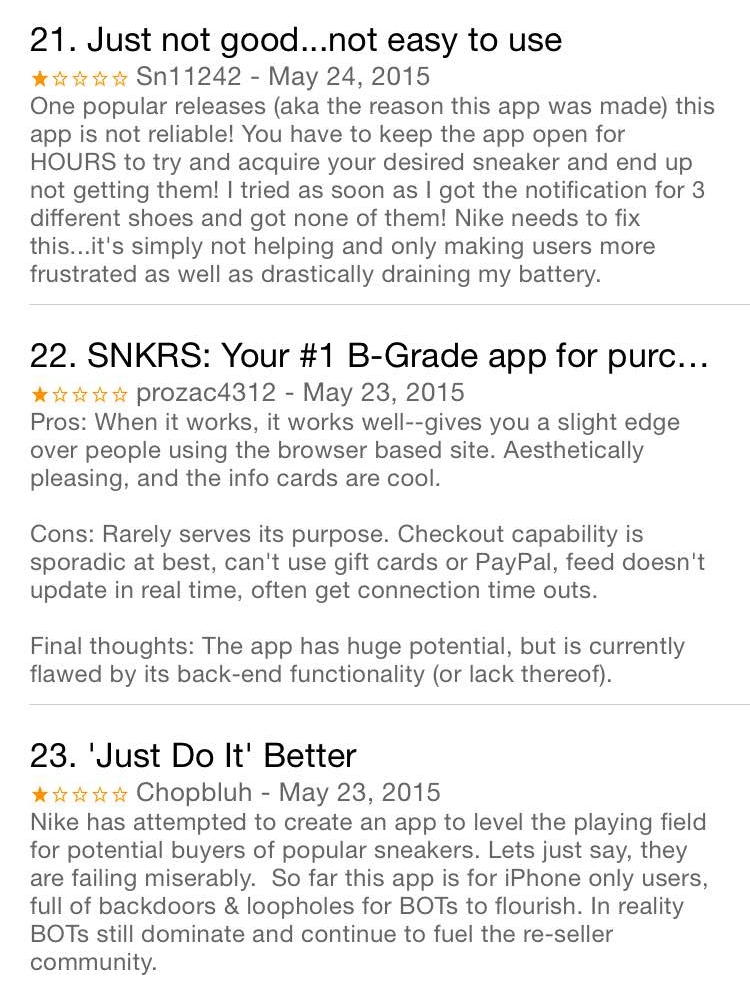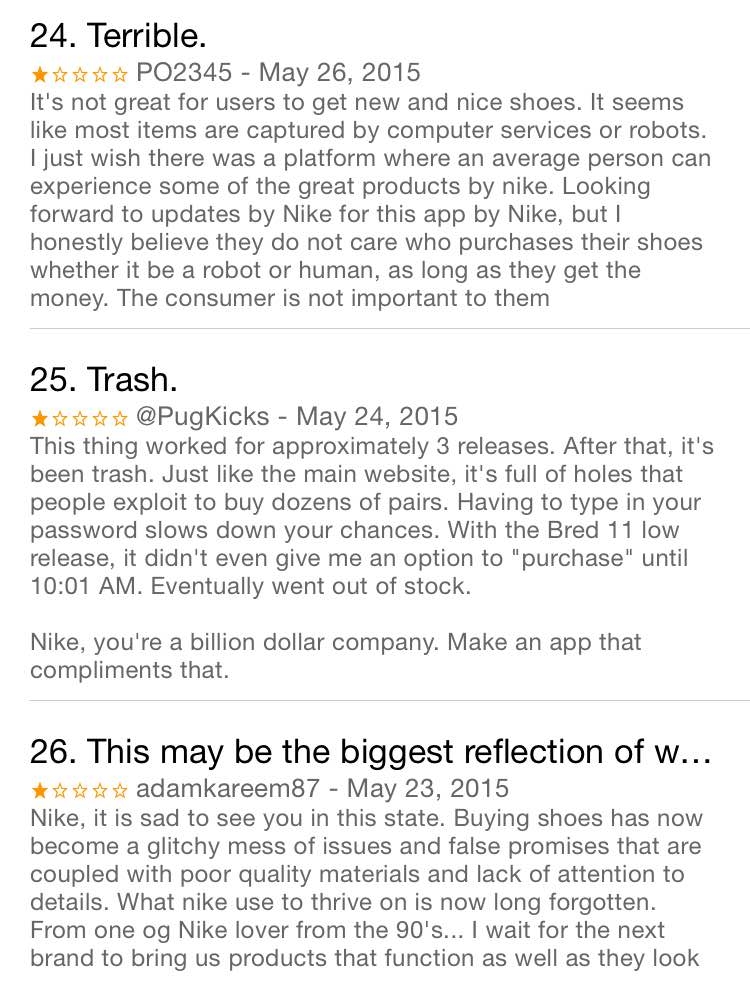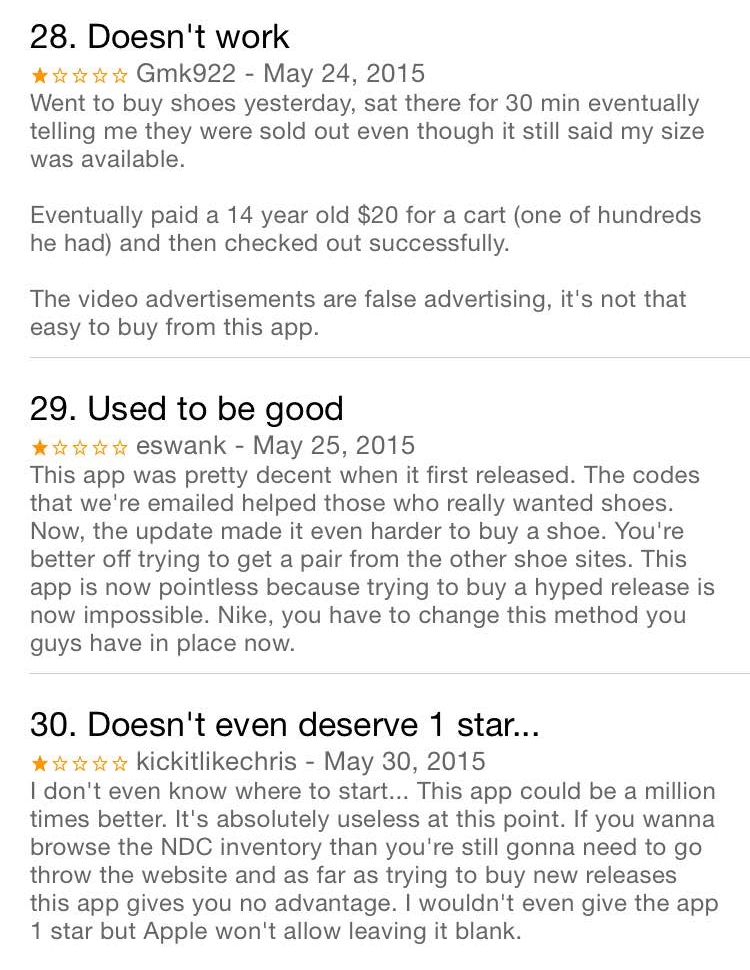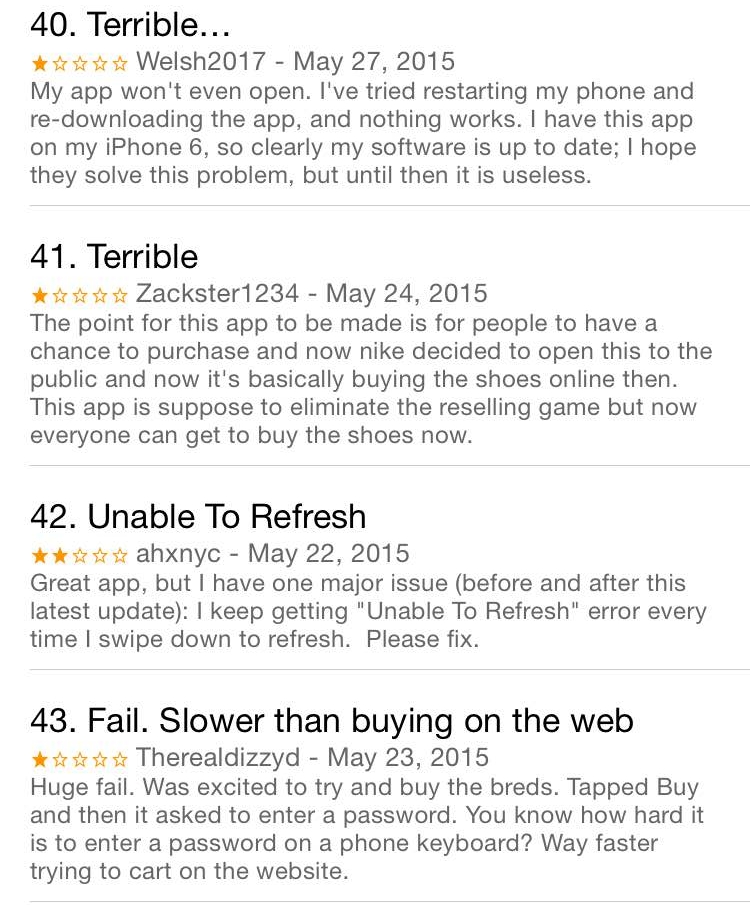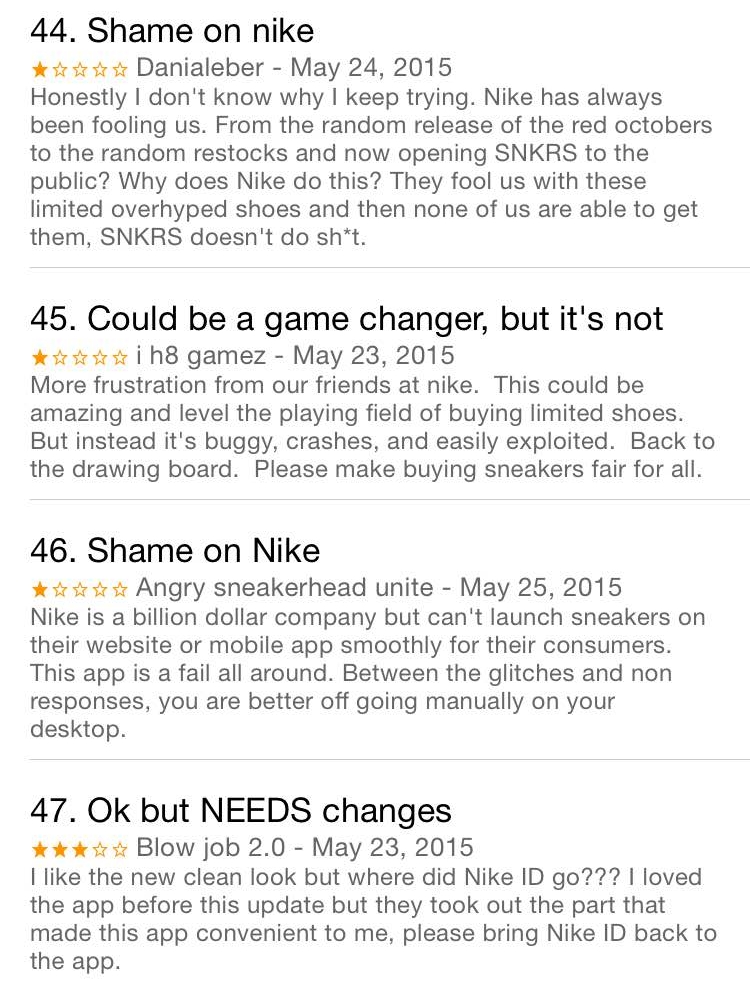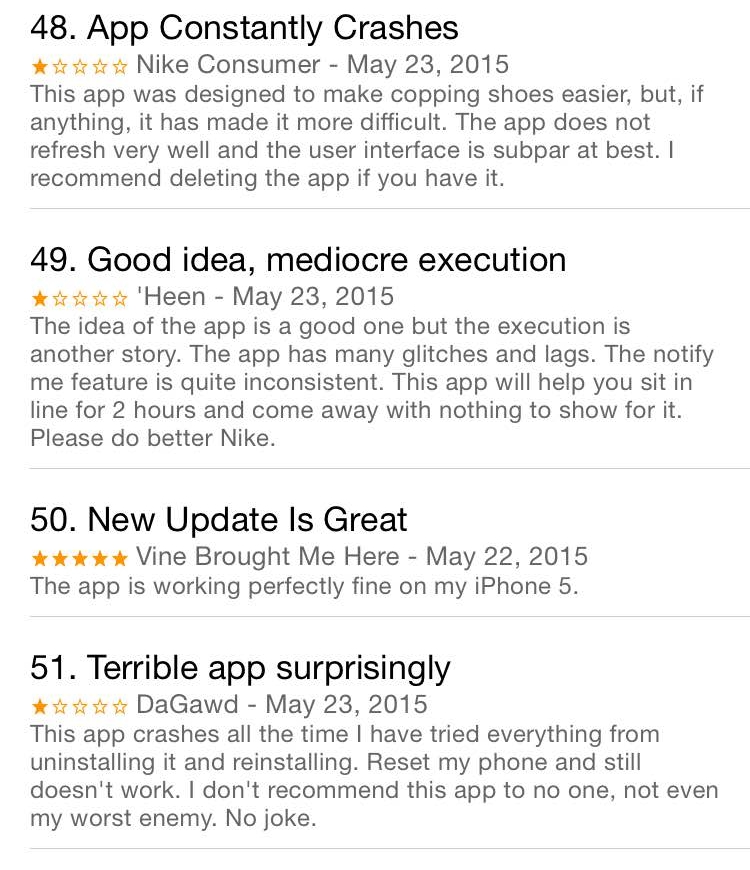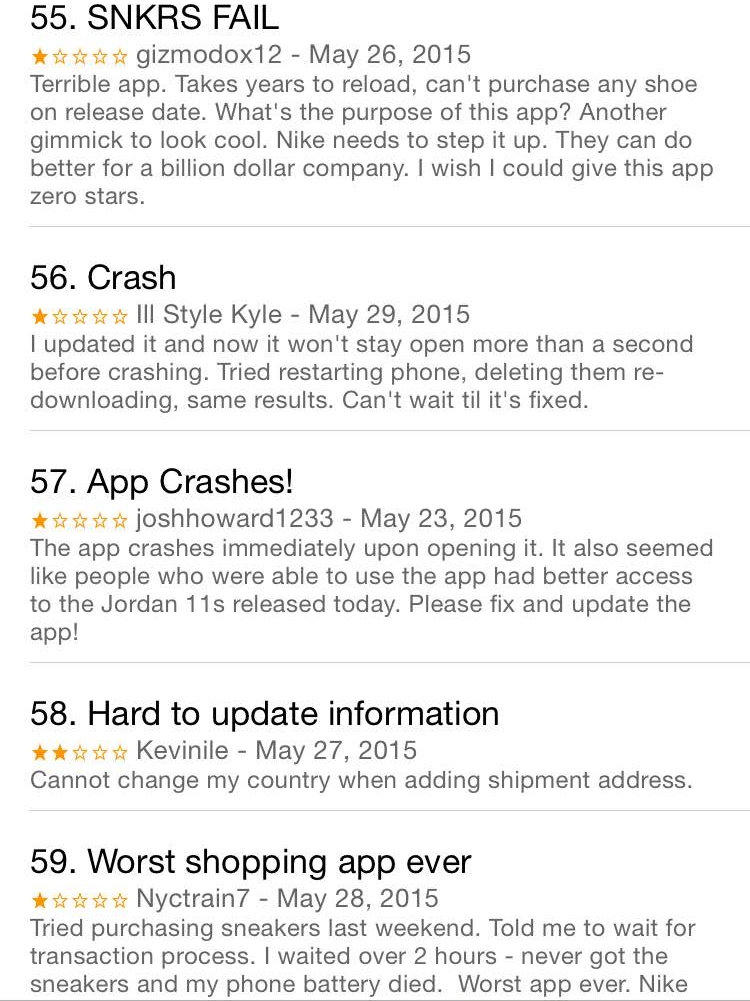 For what it's worth, Nike pledged as recently as this weekend to carry on in its fight against bots that compromise the purchasing process, which is clearly one of the more frequent sources of frustration for users of the app. On Friday, Nikestore canceled the planned launches for the Air Jordan 1 "Chicago" and Air Jordan 1 "Pinnacle," citing a desire to "make sure real consumers are the ones getting access" to sneakers.