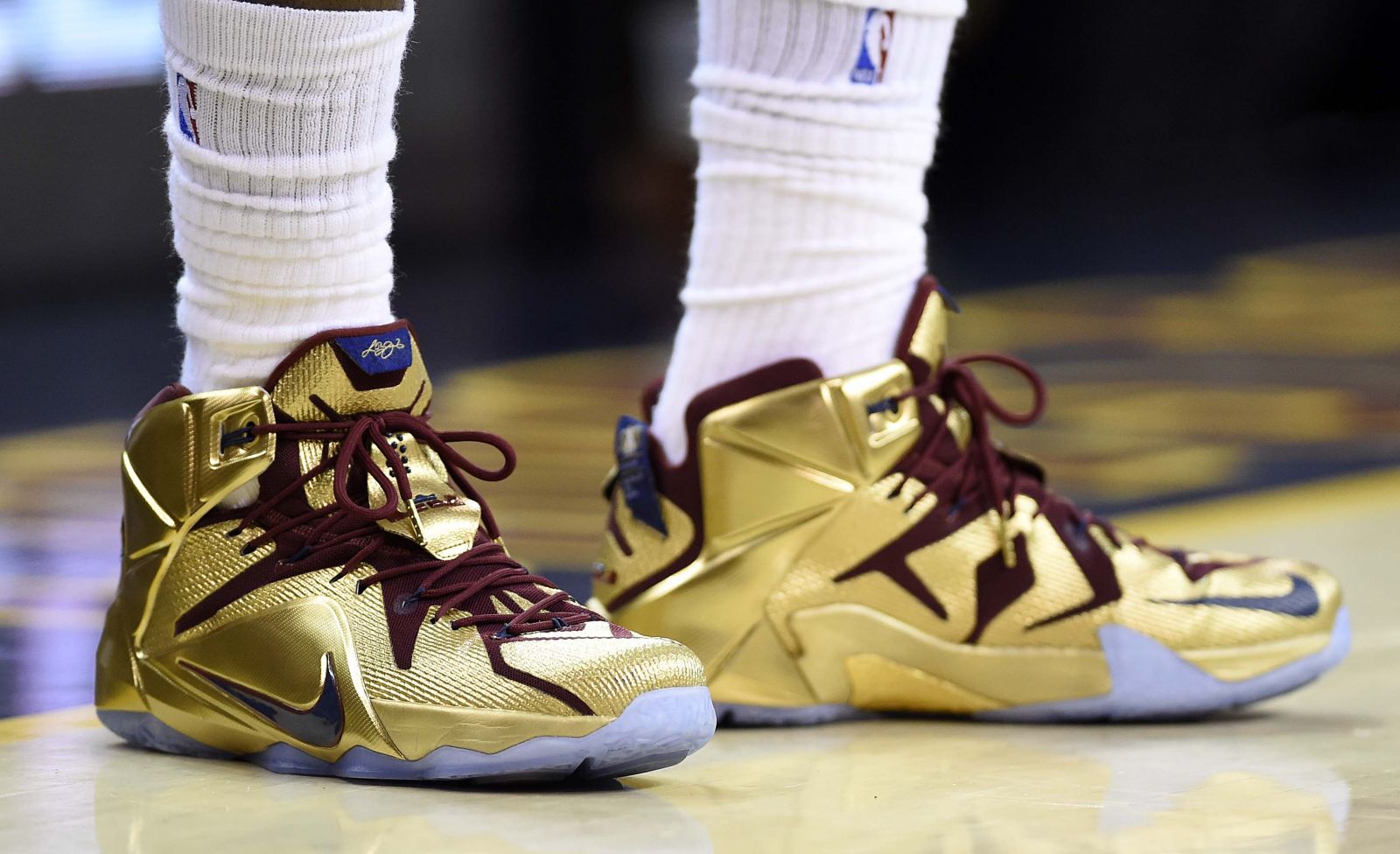 by Brendan Dunne
LeBron James is back in the Nike LeBron 12 for tonight's Game 6 of the 2015 NBA Finals.
It's a do or die game for LeBron and the Cleveland Cavaliers, who are facing elimination on their home court.
LeBron's sneakers take advantage of the gold in the Cavs' color scheme, while also perhaps hinting at the Larry O'Brien trophy that is just two wins away for Cleveland. LeBron has switched back to the Nike LeBron 12 plenty in this post-season, although his Nike LeBron 12 Elite has occasionally showed up.