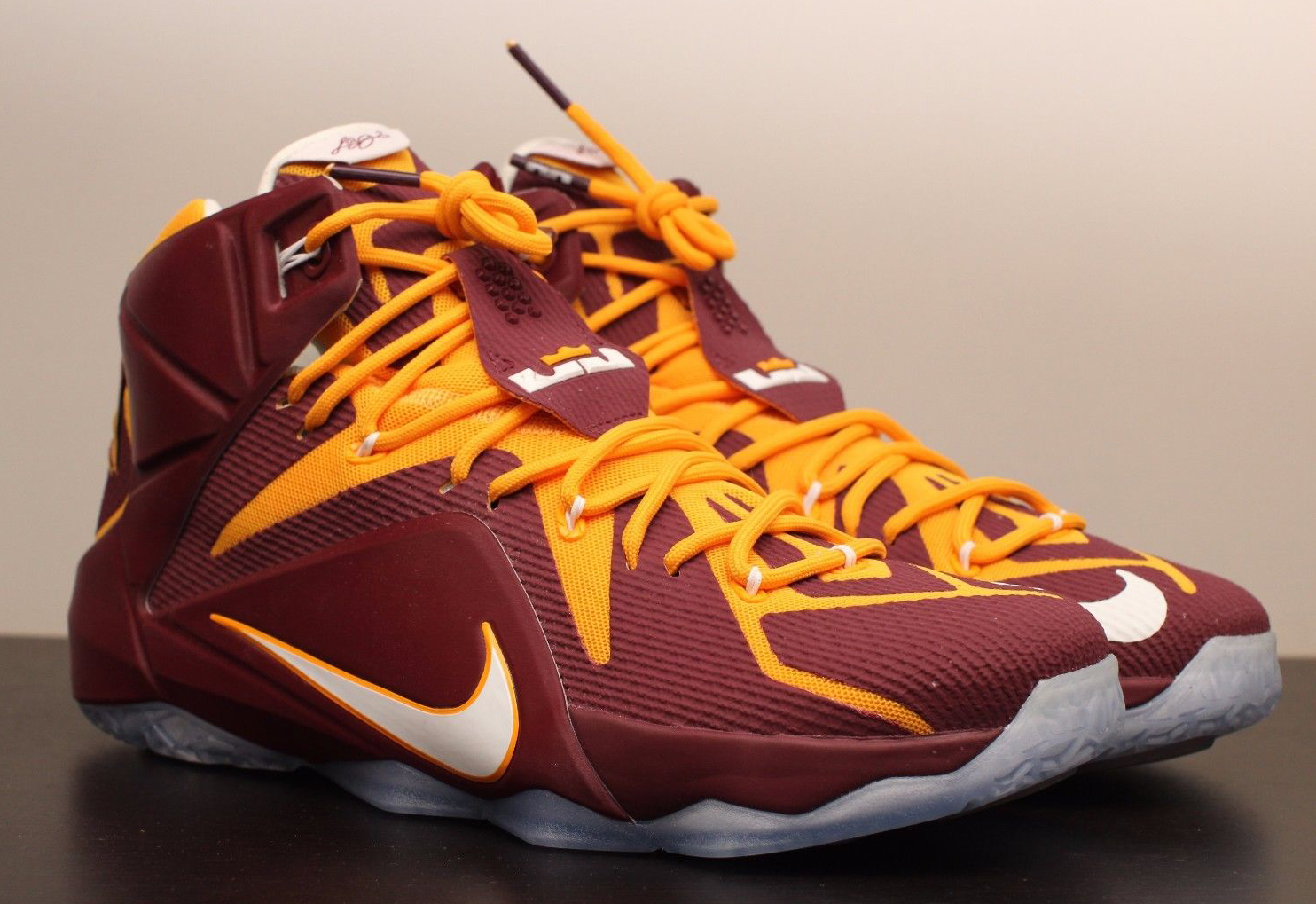 by Brendan Dunne
The Nike LeBron line has plenty of exclusives that will never arrive at retail, but not all of those are created specifically for LeBron.
There are those for other athletes and institutions that Nike has decided to align itself with, like this "Christ the King" Nike LeBron 12. While the sneakers were created for young athletes at that Queens, N.Y., high school, the colors actually sort of line up with the wine and gold look of LeBron's current Cavs team.
Note that this Nike LeBron 12 exclusive isn't entirely unattainable. Anyone with cash to blow can try and track down the pair on eBay.