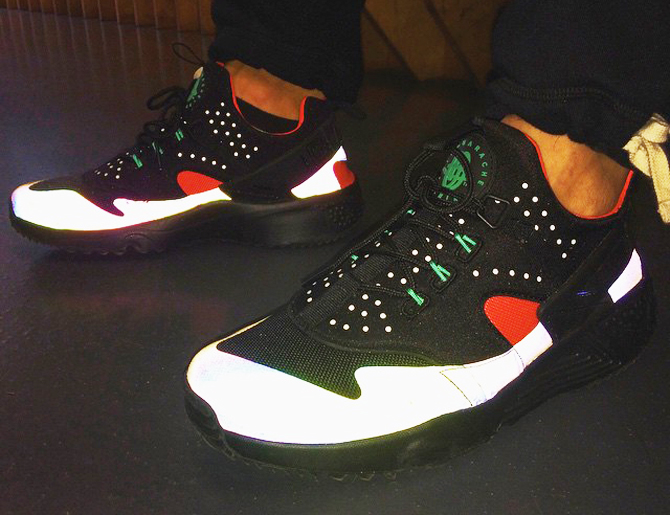 by Brendan Dunne
The Nike Huarache experimentation is far from over, as evidenced by this strange new sample that's floating around.
The sneaker, allegedly called the Nike Huarache Run Ultra, removes the leather saddle from the upper in order to make the neoprene parts of the shoe more visible. It also has a redone lacing system and a decent amount of reflective materials – the latter giving it an almost Jordan 6 like appeal thanks to the shining perforations.
There is no sneaker release date info for this shoe yet, and there is no confirmation that the so-called Huarache Run Ultra will even be hitting shelves.