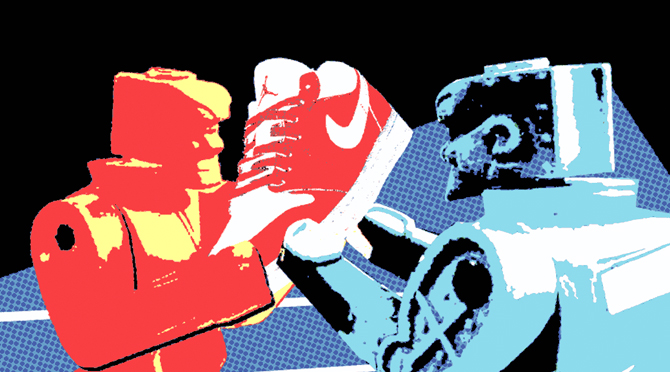 by Brendan Dunne
Bots seem to be threatening sneaker releases more and more on the daily – in the past week alone four online Air Jordan releases have been canceled because of them.
Nike of course says that it's committed solving the problem, but is the brand actually holding back on possible solutions? In an interesting piece over at Fusion, writer Felix Salmon suggests that Nike could simply solve the problem by charging more for its sneakers, making more of them, or doing more with the super-limited release approaches that have gone off without a hitch – like the eBay auctions for the Nike Mag.
Salmon goes on to suggest that Nike doesn't even have an interest in actually solving the problem. Hopefully he's proven wrong and Nike does eventually figure things out, as limited Jordan releases online seem to be, in the meantime, very much in jeopardy.