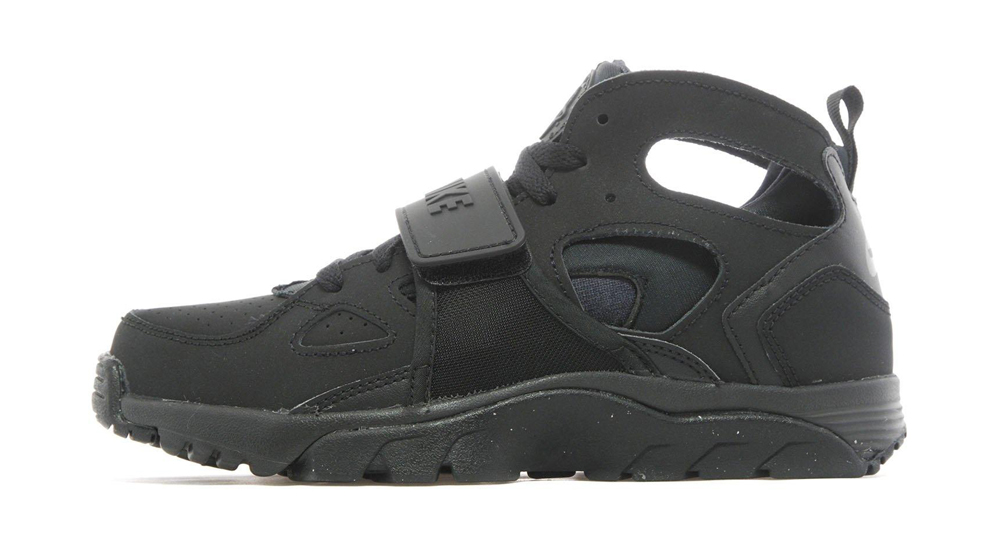 by Brendan Dunne
When the Nike Air Huarache "Triple Black" pair showed up it was immediately deemed a must-have Huarache.
It would stand to reason that other Huarache designs donning the same look would earn similar status, like this version of the Nike Air Trainer Huarache. The only problem is this is a kid's size exclusive, technically billed as a Nike Air Trainer Huarache Junior.
Which means that the biggest size in stock over at JD Sports right now is a UK 5.5. In the meantime, Huarache fans can only pray that a bigger pair with the same look hits shelves in the future.