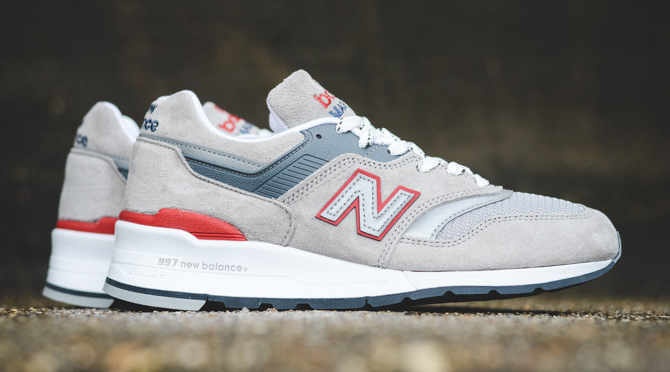 by Brendan Dunne
The New Balance 997 has hit its stride, and the continued retro program for the shoe this time means only a slight cosmetic change.
The standard amounts of suede and mesh are all there, but the shoe wears some different laces here. It's not a huge switch up, but it will have to suffice for fans of the model, which probably won't be hitting the New Balance custom program anytime soon.
The New Balance 997 sits on the higher end of New Balance's retro catalog, which means that inline pairs like this run $200. Sneaker Politics has them now.