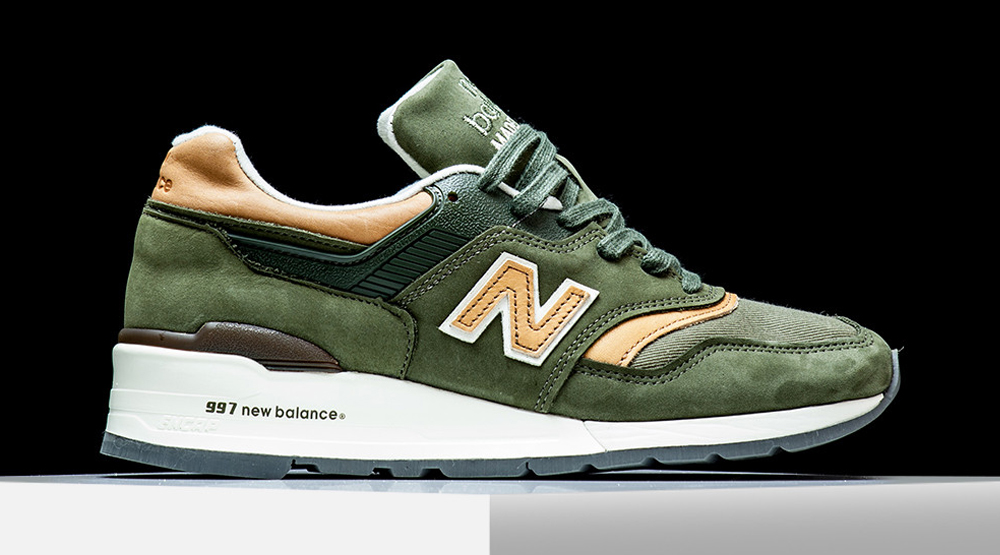 by Brendan Dunne
When the New Balance 997 was first looped back into New Balance's retro offerings, the sneaker was introduced in the brand's signature greyscale look.
Since then, it's slowly been allowed to get more and more colorful as far as its palettes are concerned. This time around the shoe is draped in a tonal olive look, along with a set of materials that distance it from the original suede and mesh equation.
That distance means that the sneakers costs more now – this pair has the hefty asking price of $260. Anyone who can stomach that can find this New Balance 997 now at Rise.