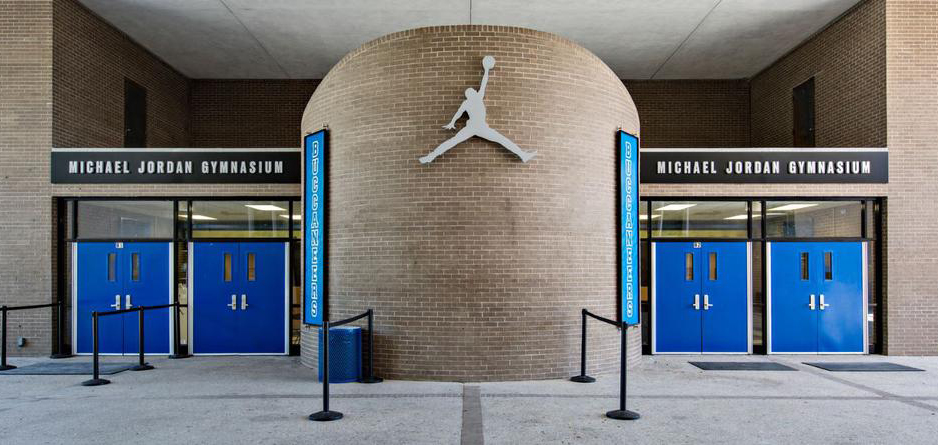 by Brendan Dunne
Jordan Brand has taken its Air Jordan 30th anniversary celebration all the way back to Michael Jordan's high school roots.
The brand revamped the Michael Jordan Gymnasium at Emsley A. Laney High School in Wilmington, N.C., where MJ played during his youth. The lobby now features more Air Jordan artifacts, some of which are there permanently and some of which will leave after this week's Annual Fred Lynch Invitational basketball tournament.
The gym has been repainted and features brand new lighting. On top of that, the temporary Jordan Brand experience set up there has a player's lounge and is offering free haircuts to athletes at the school.
What's more, young athletes playing in the Fred Lynch Invitational this week will have access to brand new pairs of Jordans. More on the Jordan gym revamp in the clip below.