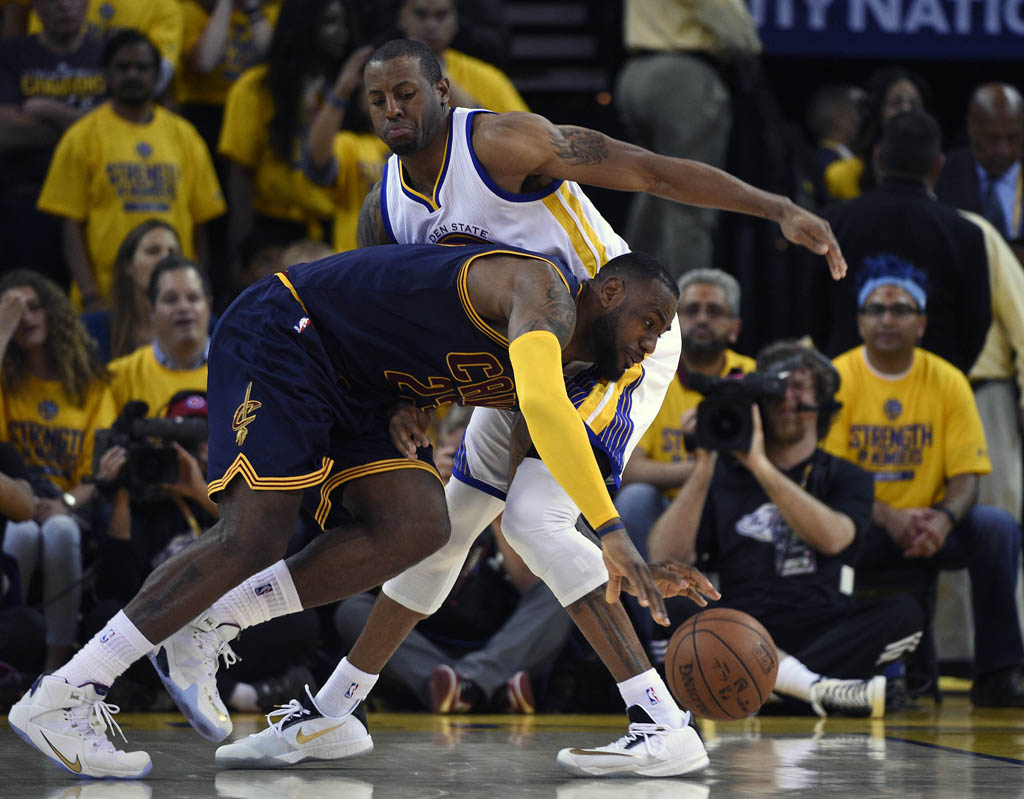 by Brandon Richard
It's unfair to say a player disappointed in a 44-point performance, but that's the impossible standard that LeBron James has set for himself.
The numbers were there, and the Cleveland Cavaliers wouldn't have been in Game 1 of the NBA Finals without James, but 18 for 38 (only 47%) shooting leaves a little to be desired. He particularly struggled from three-point range, knocking down just 2 of his 8 attempts. His 2 points at the end of overtime were the only 2 Cleveland managed, as they fell 108-100.
So what does one wear when they "stink up the joint" with 44 points, 8 rebounds and 6 assists? A clean, new Nike LeBron 12 PE in white, with metallic gold Swooshes and Cavs-inspired navy and wine accents.
James, likely without teammate Kyrie Irving, will attempt to even things up in Game 2 on Sunday.