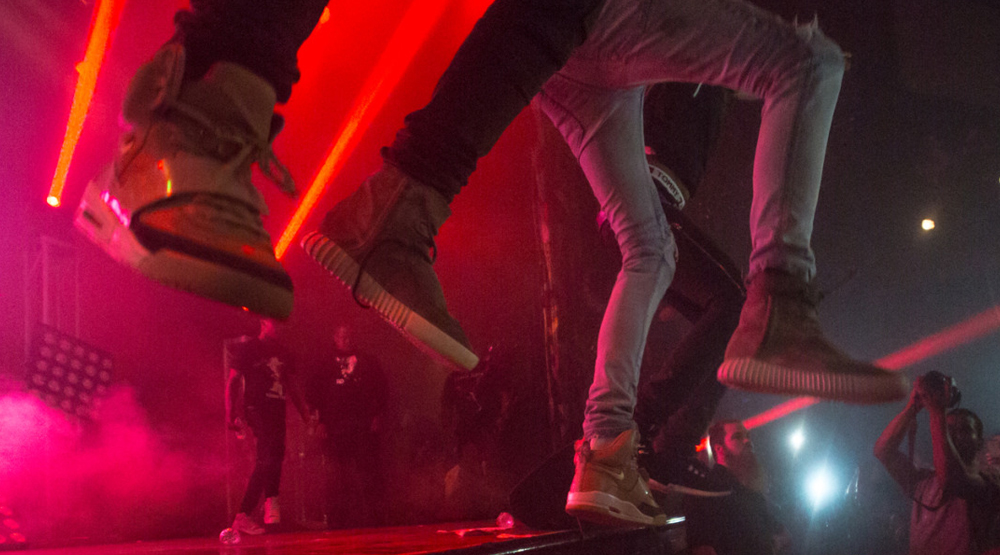 by Brendan Dunne
Was the adidas Yeezy Boost really so limited that Kanye West himself didn't have some extras laying around to pass out?
Obviously the whole Kardashian/Jenner family got pairs, but it looks like there is a limit on what Kanye can get from adidas. When discussing his relationship with Kanye in a new interview with Rolling Out, rapper Young Thug said, "He bought me some Yeezys and went on eBay to get them for me."
Thugger didn't mention whether it was an adidas Yeezy Boost pair rather than one of his Nike designs, but it doesn't seem likely that Kanye would still be patronizing his Nike stuff, even if it's on the secondary market.
So if your sneaker connect couldn't get you a pair of Yeezys don't feel bad, Kanye's couldn't either.